The Ramblerettes Road to State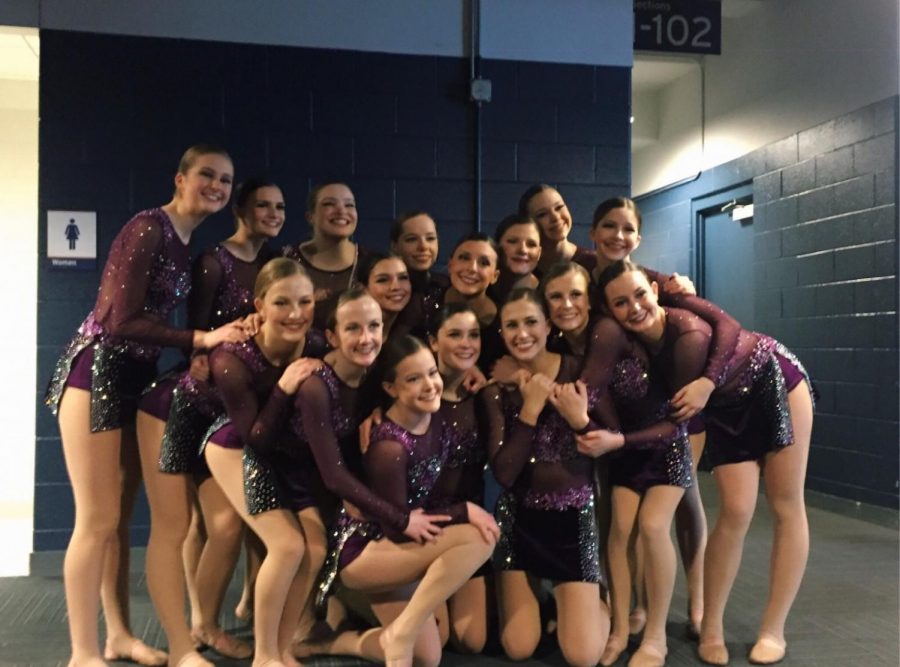 Helen Hebson, Writer
February 12, 2019
Congratulations to the Loyola Academy Ramblerettes for ranking sixth in the State at the IHSA dance competition. The team competed against 80 other teams in their division at State to gain this title.
The Ramblerettes journey started with the IHSA sectionals that was held the weekend before. For the team to qualify for State, they had to be picked as one of the top six teams in their sectional.
The Ramblerettes performed their Jazz routine and qualified for State. Sectionals for the Ramblerettes was such a success that the team was ready than ever to take on State.
The Ramblerettes practiced intensely every day, all week for State. When the time came, the team packed up and left for Bloomington, Illinois. The Friday of Feb. 25, the team woke up early to practice and got ready for the exciting day ahead of them. The Ramblerettes made their way to Grossinger Motors Arena, where the competition was taking place, feeling more animated than ever to perform.
State for these athletes began with a stunning performance of their Jazz routine. The audience was so captivated by their performance. Afterwards, even parents from other teams were stopping them in the halls of the Arena to telling them how beautiful their dance was. Even the live stream announcer was in awe of the Ramblerettes' performance. The announcer said, "goosebumps" and "outstanding from beginning to end."
The moment this team has been waiting for was approaching. The results were in and they just needed to place in the top 12 to make it to State Finals. Sitting on the performance floors, holding hands, closing their eyes, they were surrounded by the other teams doing the same. The Ramblerettes waited for their name to be called for State Finals. When the team heard their name called, the girls literally jump off the ground and into the air hugging each other. The feeling was amazing for these dancers, who were working so hard all season to reach this moment.
On day two the excitement and the determination grew. The Ramblerettes were so proud to be ranked 7 of the 12 teams chosen. The team huddled before their final performance, ready to give everything they had to this routine. The audience was quiet, everyone area was entranced by the team's performance. After the girls ran off the stage, the emotion was overwhelming and the team was so proud of their performance. The parents then came rushing toward the team, hugging and congratulating the girls.
One of the parents said, "The jazz dance was one of strength, grace, and exuberance. The artistry and athleticism of this varsity team is outstanding. The competition was tough but you guys rocked it."
Not only did the Ramblerettes achieve their goal of making it to State Finals, but they surpassed it by placing sixth in the State.