Weezer's Twelfth Studio Underwhelms Audience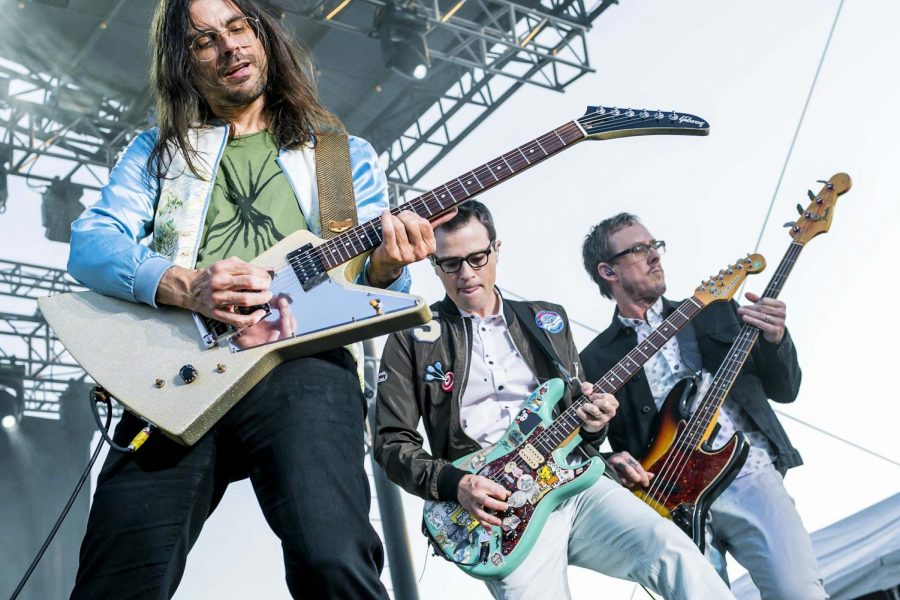 Jack McNabb, Writer
April 4, 2019
After quickly becoming one of the world's premier rock bands in the early to mid 90s, Weezer is still pumping out music to this day.
Weezer's Teal Album features covers of classics such as A-ha's "Take On Me," Tears For Fears' "Everybody Wants to Rule the World," and TLC's "No Scrubs." The Teal Album also features their chart topping cover of Toto's "Africa" which was released in May of 2018. The cover was requested by a fan on Twitter. After catching the attention of the band, Rivers Cuomo, lead singer, began to drop hints as to the possible Toto cover and cover album, playing many of the tunes featured on Teal at solo acoustic shows.
Covers are typically hit or miss. Bands that pull off covers well pay homage to the original while at the same time, inserting their own musical flare on the updated tracks. Weezer accomplishes this on their Teal Album. Each song was different in some form or another from their original. Known for their heavy distorted power chords, Weezer utilizes the perfect blend of original sounds of the songs featured and their own sound featured on their own past albums. This keeps their covers interesting and playable time and time again.
Some tracks are simply bland and not very different from their original counterparts. The album closer "Stand By Me" by Ben E. King and Black Sabbath's "Paranoid" are just rip offs of their originals.
Some people write this album off as a comedic fail of an album from Weezer. And while Weezer has released their fair share of "bad" albums, this is a solid album. Hopefully, Weezer can release similar sounding music in the future.