An a-MAZE-ing trip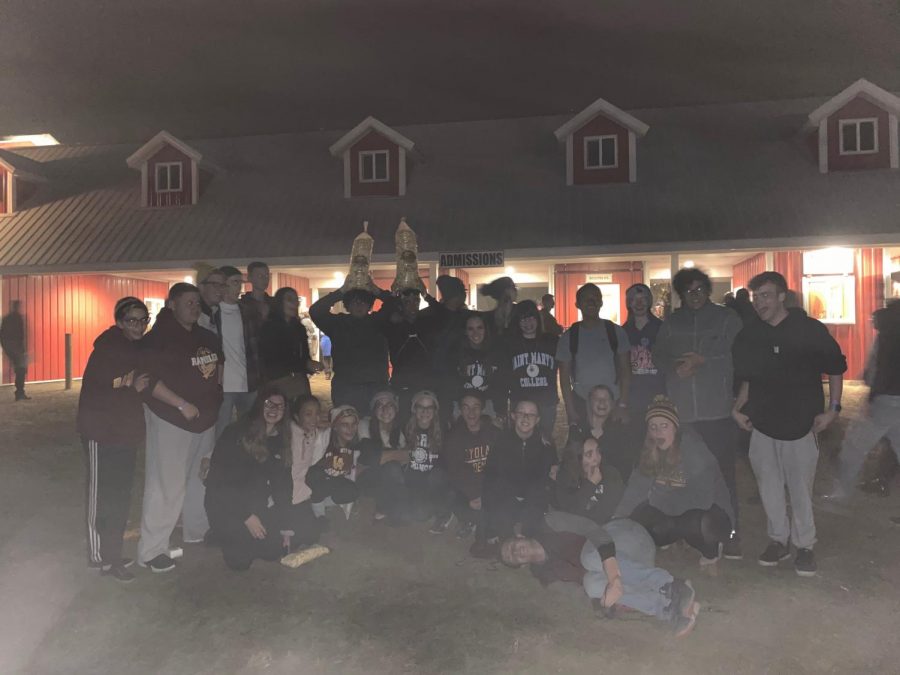 On Saturday, October 19, the Loyola Academy band went in their annual corn maze and pumpkin patch trip. 
Starting three years ago, the band has gone to Richardson's Adventure Farm for a fun filled team bonding experience that everyone loves. It is not mandatory and is just for people who are looking for a sense of community as a band.
Drum major Emily O'Donoghue said that "the pumpkin patch trip is just meant to be a fun experience for everyone involved and to have a chance for the underclassmen to bond with the older kids."
While the majority of band didn't attended this year everyone did have lots of fun doing everything from getting lost in a corn maze to eating freshly made kettle corn. 
Richardson's is about and hour away from Loyola, and some people may argue that the bus ride there and back is just as fun as the farm itself. From singing to laughing to napping, everything will be found in the bus. People bring portable speakers to blast music for everyone to sing along to. While not everyone is into screaming famous songs for an hour straight it's become a tradition on the band bus.
"If there's not screaming it's not the band bus," according to band senior Hannah Palmer. 
Richardson's farm famous attraction is their corn maze, the world's largest corn maze, and it changes every year. This year's theme was Apollo 11's 50 anniversary. The corn maze is 28 acres large and has about 9.7 miles of trail.
"It's always fun getting lost and trying to find your way out with your friends," said junior Elizabeth Guttschow. 
All-in-all, the band's annual pumpkin patch trip is just one of the many things that makes band stand out amongst the rest. The sense of community is what makes the band different than an after school club. The band is truly a family that grows and changes together with the common goal of making music for everyone's enjoyment.