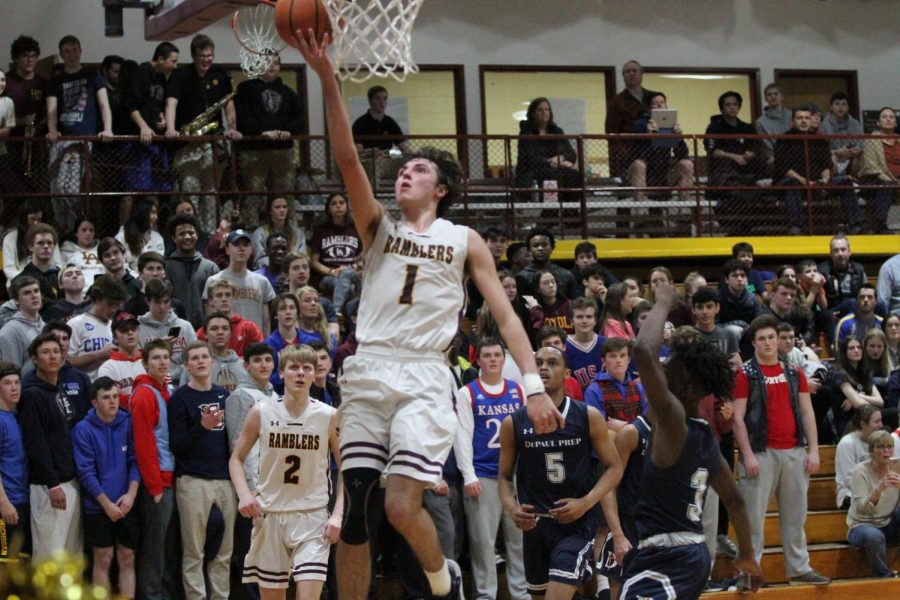 The Year
The Loyola Ramblers boys basketball team entered the playoffs and Elk Grove Village (E.G.) Sectional, as the number one seed. On Monday, they proved to be too much for Elk Grove, as they routed them 58-20.
The win put the Ramblers at 28 wins, and a chance to win their regional on Friday. Notable performers for the Ramblers included Seniors Matt Enghauser and Bennet Kwiecinski. Enghauser had 16 points, while Kwiecinski added 10. Another important part of the game was the contributions from the juniors.
While the majority of the starters and contributors have been seniors this season, much of the wins have been decided by big plays down the stretch from the juniors. On Tuesday, Scotty Dean had 7 points and 2 assists, while Teddy Hanley added 5. For the remainder of the playoffs, it will be interesting to see the juniors and how they contribute to wins and losses.
With the win, the Ramblers look to Friday, where they face the winner of Wednesday's game between Maine South (8 seed) and Schurz (9 seed). The game will be hosted by Loyola at 7:00.
It's very likely that Loyola gets a date with the Redhawks on Friday, especially because Maine South already beat Schurz by a score of 86-61 earlier this season. If the Ramblers defeat Maine South in the Regional Final, it will be their third straight year with a regional win against Maine South.
Looking even further, there is a legit chance that we get a rematch of the thrilling Loyola vs Evanston game earlier this season. Evanston is riding a big win streak coming into the playoffs, so it will be interesting to track their development over the next two weeks.
Evanston Matchup or not, this postseason looks to be very exciting for the Ramblers.