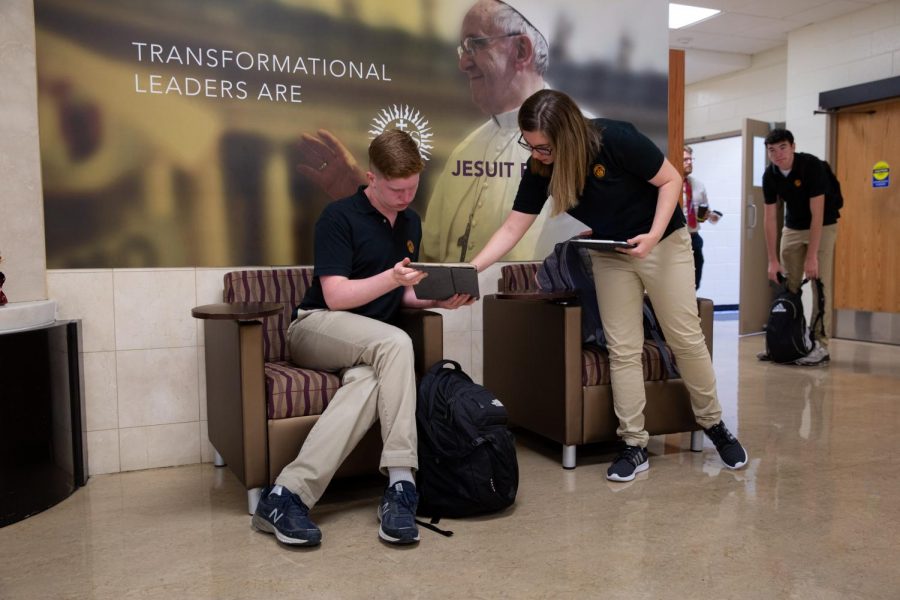 Steve Donisch
Only a short three weeks ago, the hallways were filled with the hustle and bustle of students in their last quarter of the school year.
This quickly changed when COVID-19 hit the world in what seemed like the blink of an eye. Schools were then forced to switch to online learning. Some schools adjusted seamlessly. Others, unfortunately, did not.
Mary Orr has been a Chicago Public Schools teacher for almost 30 years, with 25 of those years spent at Haugan Elementary School. Haugan is located in Albany Park, a low-income neighborhood located on the northwest side of Chicago.
Maeve Orr has been a student at Wildwood Elementary School for six years. Wildwood is located on the far northwest side of Chicago and is considered a medium-to-high income neighborhood.
Marina Mermigis is a senior at Loyola Academy, which is a private school located in the north suburbs of Chicago.
Quarantine has hit each of these women differently, but one thing that each has in common is the abrupt change to their school year. While examining how each school is coping with the shutdown of their respective school, one thing is obvious; the more impoverished school is the less they were prepared for this pandemic.
Mary Orr, a kindergarten teacher describes how she talks to her kids through google classroom. She's had many obstacles to face in this transition.
"Many kids don't have access to technology or the internet to get on with me. I work in a neighborhood where a lot of people can't afford these things that many take for granted, especially in times like this."
Mary tries to take into account that resources are limited for many of these families.
In stark contrast, Marina and other students at Loyola are assumed to have these materials.
"I zoom everyday from 10 am to 2 pm."
At schools like Loyola, the majority of students are expected to have access to the internet and devices to have daily contact with teachers.
Maeve has a similar situation where she is in daily contact with her teacher and classmates. Even though she attends a Chicago Public School, they are clearly held to a different standard because of the neighborhood the school is located in.
Mary only holds a google classroom meeting three times a week. Mondays at 2, Fridays at 2 and Wednesdays at 6. When asked why the Wednesday one was so late, she described an email that she got from one of her student's mother.
The mother expressed her dismay the week that it was announced CPS would be converting to e-learning. She works at a restaurant and was deemed an essential worker. The only device that her child could use she had to bring to work. That is when Mary realized that this is most likely the case for a lot of families.
Marina said that Loyola was "Definitely prepared for this. They immediately had us online, in contact with our teachers and in or classes."
Maeve said that it took "about two weeks for our teachers to start google classroom."
Mary said that "CPS was definitely not prepared for this" and she hopes that this experience shows them the importance of preparing for the worst.
It is clear that schools were not fully prepared for this pandemic, but some were more than others.
One common denominator is that teachers and faculty are working tirelessly to end this school year off right despite what is going on in the world.