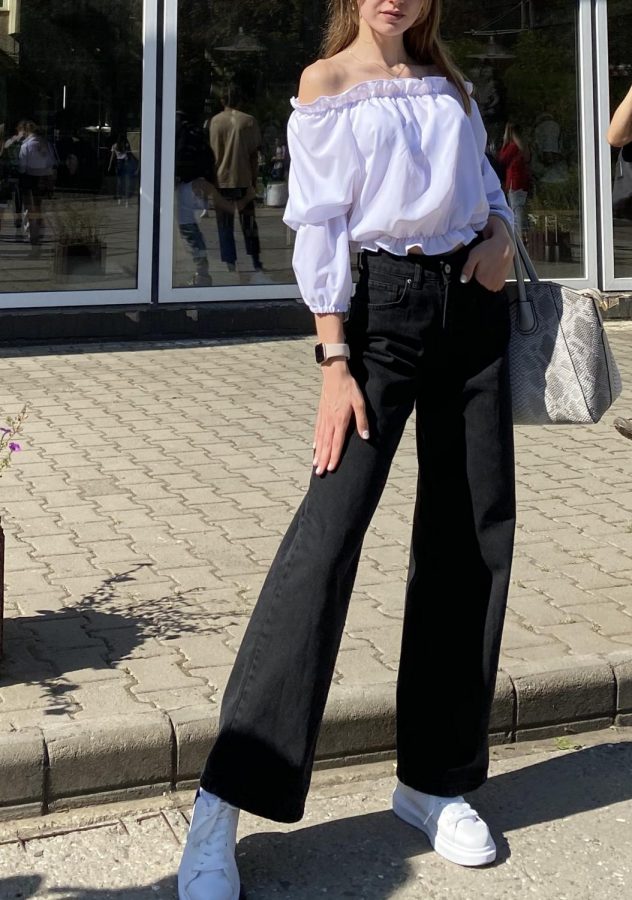 Wikimedia Commons
Need some new outfit ideas and want to know what women think about the newest spring trends? You are just in luck. Get ready to rock the fab favorites for 2021.
Sick of the dreaded muted colors from this winter? Get ready to rock some prints, as floral is making a comeback. Throw some flowers on a maxi dress and you have got one of the hottest pieces in your wardrobe.
My 16 year old sister Alexa said, "I like the idea of floral, but I might look matronly in a maxi dress."
Do not worry if you do not fit in her age group  as my mother of 52 years said, "I love a longer dress, hides all my insecurities on my legs."
This new trend may cater more to mature women, who like to feel comfortable yet fashion forward.
My 21 year old sister Mira added, "I don't mind a longer dress, especially if it has a slit, that could make it appeal to younger women."
If you are thinking of purchasing this trend try to find something with a lower front or as mentioned, slit, to make it more youthful. This trend may only be a pass for the 21 and up folk.
Moving on we are going to talk about colors. Yes. Colors. Bright neons are stocking up stores, as people purchase any pastel they see. As a neutral loving family, we could be a little biased, but let us see what our friendly folk think.
My oldest sister Mira said, "with my pale skin tone I have to be careful with colors, but I'm excited to jump out of my comfort zone and try pastels."
This may be an awakening for all to hop on the bandwagon. After enduring this painfully saddening pandemic for a while, cheerful colors may just help the vibes.
We all know that seeing flashy colors makes you want to smile. Try to buy affordable pieces as this may only be a seasonal thing, but this is for sure a purchase.
Lastly, we have wide leg jeans. Throw out your skinny jeans, because those are so last year. These jeans are definitely a staple piece and have been purchased by me for the 2021 season. They flatter your waist and also let your legs breathe by giving a flowing effect. These jeans can be in normal denim, white, black, or surprise surprise, pastel!
Trendy store Zara has been taking the internet by storm with their 90's mom wide leg jeans and have been constantly sold out online. My mother, Jeannie, reacts by saying, "brings me back to the hip ages when these were my most worn pants in the 90's."
These are a must have for her as she adds, "super flattering especially after working off our winter bodies."
Not only is my mom a fan of these but so are both my sisters. They have been sure to purchase these and my youngest sister Alexa adds, "so cute for all ages."
Be sure to check them out at your local stores or online boutiques as they cater to all women.
With all these fashion reviews, what will you purchase? Sunny day with a maxi dress, cool, breezy day with the throwback jeans, or Easter brunch with the bright colors.
Trends move fast though, so keep an eye out for any new inspiration covering the magazines or explore pages.