The Lack of Justice in "Justice"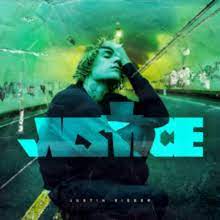 Justin Bieber's latest album Justice doesn't seem to live up to its name.
"I know that I cannot simply solve injustice by making music but I do know that if we all do our part by using our gifts to serve this planet and each other that we are that much closer to being united," Bieber said. "This is me doing a small part. I want to continue the conversation of what justice looks like so we can continue to heal."
This is Justin Bieber's Instagram caption to announce his album Justice, which was released on March 19.
"Doing a small part" is an overstatement for this album. I do give some credit to Justin for trying to use his platform to address racism, but it was a failed attempt.
His sixth album begins with the powerful words of Dr. Martin Luther King Jr. "Injustice anywhere is a threat to justice everywhere," says the civil rights leader. You would think that Justin would start singing about the current injustices that our country is facing after hearing such an iconic quote from MLK. But no. Instead, Bieber begins to sing to his wife Hailey Baldwin "I say I love you under my breath" on "2 Much" supported by a piano.
Reverend King preaches again halfway through the album and talks about how important it is to find a cause to die for. Then once again, Justin sings about his lover on the 80's beat of "Die For You": "I would walk through burning fire, even if your kiss could kill me." It's somewhat disrespectful to compare dying for a social justice issue to dying for your wife.
The album has 22 tracks and there is no mention from the 27 year old singer about justice. It appears as though the clips from Dr. King were forcefully added to try to make it seem like the album was addressing racial injustice when it really wasn't. In reality, it was just to give the album more publicity.
Besides the nonexistent messages of justice from the popstar, the album does have messages of hope and there are a lot of great bops. "Peaches" is by far the album's best song due to its groovy beat and catchy lyrics. It features Daniel Caesar and GIVEON, who are just two of the 14 featured artists on the album.
On songs like "Ghost" and "Lonely," Bieber gets deep about his personal struggles.
Despite the album's flaws, Justice does have some great material with smooth beats. JB's music is beginning to sound more mature and is one of his best vocal performances. It's definitely his most honest and personal album yet.
It's too bad that the album's name itself and the samples from MLK shed some light away from Bieber's amazing vocals. Otherwise, this could have been the Biebs' best piece of music to date.
According to Billboard, Justice is Justin's first multi-week No.1 album since 2010. So if you're a Belieber or just a fan of pop music, I would recommend listening to this album to escape from the world's chaos for an hour.