Inside the Russia Investigation
Hang on for a minute...we're trying to find some more stories you might like.
The Trump-Russia investigation is like an overflowing pot of expired chilli: hot, messy, and no one really wants to look at it. Well, except for special prosecutor Robert Muller. Everyday there seems to be new information bubbling out of White House and spilling into the lap of Muller and his investigative team. But, with all the news sources spitting new information and opinions at you, it can become hard to differentiate between fact and fiction. At times like this, it is important to wrap your head around the correct details and steer clear of the ones that are actually "fake news." In light of this, let us dive in and take a closer look at the country that started it all: Russia.
Surprisingly, Trump's contact with Russia dates all the way back to November 2013, when he hosted the Miss Universe Pageant in Moscow. It was also here where Trump first formed friendships with men that would end up being in the middle of an investigation that had plagued Trump's presidency.
The Miss Universe pageant was a family affair, being run by the Agalarov family. Aras Agalarov, real-estate billionaire many call "The Trump of Russia," funded the pageant and even secured his pop star son Evin as the event's main entertainer. It is well-known that Aras Agalarov is a close business partner of Vladimir Putin, the infamous man who Trump praised repeatedly for his "strong leadership" over the course of the 2016 Election. Evin would also come into play later, being the primary person who set up the Trump Tower meeting with Don Jr.
Before the pageant, Trump invited the Agalorovs to dinner, also sitting with Rob Goldstone, a music producer, who would later write the momentous emails to Don Jr. promising dirt on Hillary Clinton. Finally, that night Trump wined and dined with another Russian businessman: Ike Kavalasik, who works for Agalarov, and it would later be known that he would be yet another character at the infamous Trump Tower meeting. Four years would pass before Trump would be yet again tied to Russia.
July 27, 2017 was when the bombshell dropped and the whole country learned about the meeting between Russian lawyers and powerful people within the Trump Campaign at Trump Tower. An email chain between Goldstone and Don Jr was released which detailed multiple accounts of Goldstone offering "dirt" on Hillary Clinton, which would be provided by the Russians.
Goldstone's exact writing was "information that would incriminate Hillary and her dealings with Russians and would be very useful to your father."
CNN's Jake Tapper says that these comments are evidence of Trump willing to commit collusion.
Furthermore, Goldstone flat out wrote that the "sensitive information" is "part of Russia and its government's support for Mr. Trump."
However, Don Jr. does not question the authenticity of this information, nor does he reject Goldstone's offer. Instead, Don Jr writes, "…if it's what you say, I love it…"
Don Jr.'s first response to the allegations in July was that the meeting was "a short introductory meeting…about the adoption of Russian children." Later, CNN reported that Trump, who had just left for the G20 Summit, helped write the report issued by Don Jr. However, the statement was somewhat misleading and led many people to question how big of a role Trump actually had in orchestrating the meeting.
When the story broke, many Trump supporters condemned the reports, calling them "nothing-burgers," saying that the President was not at, nor involved in the meeting with the Russians.
Coincidentally, on the same day as the Trump Tower meeting, Trump said that he was "going to give a major speech on…probably Monday of next week," and will "be discussing all the things that have taken place with the Clintons." Trump never did give that speech, but it leads us to question if that speech was going to contain any "dirt" on Clinton that Trump's advisors had learned from the Russians.
First, let's do a headcount of who exactly was at this meeting: Don Jr., Jared Kushner (the President's Senior Advisor), Paul Manafort (Trump's Campaign Chair), Rob Goldstone, Ike Kaveladza (Agalarov executive), Rinat Akhmetshin (Russian lobbyist), and Natalia Veselnitskaya (a Russian lawyer).
Veselnitskaya denies having any contact with the Russian government, but she does have connections with the chief prosecutor in Russia, who she discussed the Trump Tower meeting with. She also denies have any "damaging information" about Clinton, or that she relayed any of this information to the advisors at Trump Tower. She does however, suggest that there might have been some trading of documents containing dirt on Hillary Clinton, along with money to the Clinton campaign at the meeting.
In February 2017, Trump had denied that he had any contacts with Russia and that "no person" who he deals with does. However, multiple people under Trump have been proven to have contact with Russia, including all the people present at the Trump Tower meeting, Michael Flynn, Jeff Sessions, and, recently, George Papadopoulos.
Michael Flynn pled guilty to lying to the FBI and Paul Manafort pled not guilty to money laundering, among other charges. However, George Papadopoulos, the so called "coffee boy" has pled guilty to lying to the FBI specifically during the Russia Investigation. Trump spokespeople made clear that Papadaopoulos was part of a "volunteer" committee within the campaign, but others, including Papadopoulos' fiancé, said that he was actively sharing his insight and opinions with high level officials.
Actually, Papadopoulos may be the reason that there even is a Muller investigation. According to the New York Times, in May of 2016 Papadopoulos shared a drink with an Australian diplomat, and told him that that "the Kremlin had thousands of emails that would embarrass Mrs. Clinton" and would be damaging to her campaign. Two months later, the emails began to leak. Australian officials told the FBI what Papadopoulos had said, which prompted the opening of an investigation.
However, the firing of FBI director James Comey on May 4, 2017, was by far the biggest shock to everyone. Trump abruptly fired the man in charge of investigating his campaign's ties to Russia. Comey actually found out about the firing by looking up and seeing it on the television, which speaks to the impulsivity of the firing.
At first, a memo written by Deputy Attorney General Rod Rosenstein was released, justifying the firing, which stated that the reason for firing Comey was his handling of Hillary Clinton's emails before the election. Rosenstein was overseeing the Russia Investigation, after Attorney General Jeff Session had recused himself, due to the fact that he was involved in the Trump Campaign.
Trump, reportedly, is still upset at Sessions who see Sessions recusal as "disloyal." A day after the firing, Trump discussed the firing with Russian officials at the White House, calling Comey a "nutjob," and bragging that the "pressure from Russia" was now taken off. This raises many questions regarding whether this firing is evidence of obstruction of justice. After all, Comey did testify that during a private meeting the President asked him to stop the investigation into Michael Flynn, which was the final push Rosenstein needed to appoint a special counsel headed by Robert Muller.
President Trump claims that he has "the smartest people, the most dedicated people, and the best people," but his National Security Advisor and former campaign chairman have been charged with crimes regarding their affiliation with Russia. In fact, Obama Administration officials specifically warned Trump not to hire Michael Flynn due to "strong connections" with a Russian news channel, RT. After an appearance on said channel, Flynn was paid over $33,000, even though he testifies against it.
Another piece of the puzzle is the dossier that contains many troubling allegations about Trump, his associates, and his campaign. On the same night Obama was giving his farewell address, CNN obtained a dossier that held "claims of Russian efforts to compromise the president elect." CNN did not reveal the contents of the dossier because it had not been verified, but Buzzfeed wasted no time in publishing the entire document. After extensive investigating by the FBI, parts of the dossier have proven to be true, like meetings and conversations between US and Russian officials, and conformation of Russia's hacking into the DNC.
In light of all this, the Trump Administration continues to deny any collusion with the Russian government. However, as more and more people close to Trump become key players in the investigation, it is no doubt that Muller and his team are slowly working their way up the administrative ladder all the way to the President himself, and trying to answer the question everyone is asking: What is Trump not telling us?
About the Writer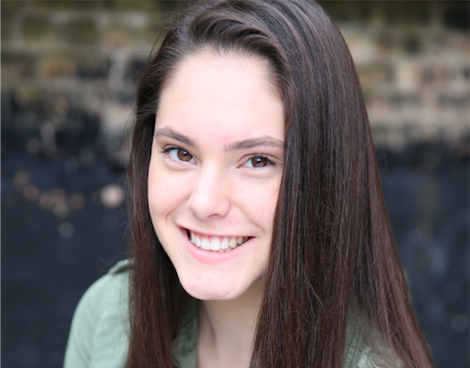 Eva Vitanovec, Current Events Editor
Hello! I am Eva Vitanovec, the Current Events editor for The Prep, and a senior here at Loyola. I have been a member of the newspaper for the past two...