Bohemian Rhapsody Lives Up to the Hype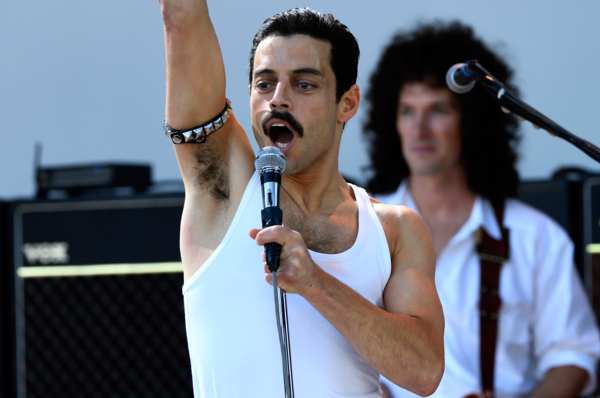 Hang on for a minute...we're trying to find some more stories you might like.
If you enjoy movies about musical legends throughout our history, Bohemian Rhapsody is the perfect movie for you. Directed by Brian Singer, Bohemian Rhapsody bring happiness, sadness, laughter and unforgettable music. The story is based upon the life of the lead singer of the band Queen, Freddie Mercury. It starts in his early life and how joining a small band changed his life completely. With amazing musical talent and a killer voice, Mercury changed the life of the band completely. Bohemian Rhapsody perfectly portrays the ups and down of the life of Queen.
Mercury, played by Rami Malek, had not only an incredibly similar personality, but looked the part as well. Although the wasn't given the role at first, he was simply the perfect match. He had as much attitude and charisma as Mercury was recognized for. Obviously known for this voice, Mercury was also known for his large teeth which made him a tough role to play. Needless to say, Rami passed this with flying colors.
Because of its well known history, the movie was predictable. If you're someone is who does not like musicals or will not shed a tear in front of anyone else, this movie is not for you. Nevertheless the movie kept the viewers engaged to the point where everyone wanted to sing along in the movie theater. Through the 2 hour and 15 minute movie, I couldn't take my eyes off of the screen. With suspense, smiles and tears, the movie was everything that I had hoped it would be.