Mississippi Senators Face Run-Off Election
Cindy Hyde-Smith, a Republican incumbent in the Senate who faced re-election this past month, recently won over challenger Mike Espy, a Democrat, in a special runoff election on Tuesday, November 27, due to neither candidate winning a majority on election day.
The Deep South state's senate race initially seemed to be an easy win for Hyde-Smith, a conservative Republican, but when a video of her saying that she would be "on the front row" if invited to "a public hanging" was widely circulated, her assured victory became less likely. The extremely controversial remark inflamed much of the voting population in Mississippi, a state deeply divided by race; there were over 600 lynchings of African Americans from the years 1877–1950, the largest number in the country.
She at first declined to speak in person about the comments, directing reporters' questions to the statement put out by her team, but finally addressed the comment during a debate with Espy, saying, "there was no ill-will, no intent, whatsoever, in my statements… I also recognize that this comment is twisted, and it was turned into a weapon to be used against me."
A few moments later, Espy responded with, "I don't know what's in your heart, but we all know what came out of your mouth."
The donor bases for each candidate have also been significantly shifted. Hyde-Smith lost financial support from large companies like Google and Walmart; The MLB, another major donor to her campaign, will also start to vet candidates more thoroughly before committing to support them. On the other hand, Hyde-Smith was endorsed by President Trump, who overwhelming won Mississippi's electoral votes in the 2016 election.
On the other side of the aisle, Espy has been receiving support from super PAC's and key Democratic players like Joe Biden, Cory Booker, and Kamala Harris. "People are fed up with and really just tired of supposed leaders," stated Harris, "who lead by trying to sew hate and division among us."
Espy would have been the first African-American senator from Mississippi since the Reconstruction Era, and the first Democrat since 1982. Hyde-Smith's win was affirmed on Wednesday morning, winning 54 percent of the vote compared to Espy's 46 percent. With Hyde-Smith's win, the Republicans will increase their majority in the senate (now 53–47), gaining a total of two seats from the midterm elections.
"The reason we won is because Mississippians know me and they know my heart," she said after the election was called in her favor on Tuesday night. "This win tonight, this victory, it's about our conservative values, it's about the things that mean the most to all of us Mississippians: our faith, our family."
Although Hyde-Smith's win in Mississippi reinforces the Republican grip on the South, the fact that the election even went to a runoff is raising a few eyebrows. Parallels can be drawn between Espy's small margin of defeat and Democratic Sen. Doug Jones' win over controversial Republican candidate Roy Moore last year for an Alabama Senate seat. These new leanings, combined with the Democrats regaining their majority in the House, leave the Republicans of Congress less sure-footed than they, and the President, had hoped going into 2019.
About the Writer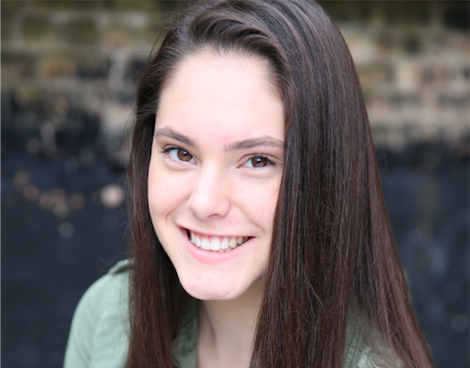 Eva Vitanovec, Current Events Editor
Hello! I am Eva Vitanovec, the Current Events editor for The Prep, and a senior here at Loyola. I have been a member of the newspaper for the past two...