Christmas Concert Spreads Cheer
Hang on for a minute...we're trying to find some more stories you might like.
"Krampus," "Santa Tell Me," and "Text Me Merry Christmas" were only a few of the many songs performed at the Loyola Christmas Concert. The Christmas Concert featured the fine arts programs and showcased the finest talent they had to offer.
The band kicked off the concert with the song "Christmas Decoration." Later, the band performed their song, "Krampus." The song was conducted by band director Matthew Jackson with senior Kevin Conway reading the story of Krampus out loud with the music behind him.
The chorale performances, directed by Beagle, were excellently performed with soloists such as Paige Finley, Sally Carpenter, and Audrey Alspach. The CVE and Concert Choir performed two songs, one bringing a smile to your face and the other making one reminisce on all one's favorite Christmas memories. The Chambers Ensemble clearly worked hard for their songs because everything was performed with perfection.
The guitar ensemble went back to traditional music from the ballet The Nutcracker and featured songs such as "Mvt II, Dance of the Sugar Plum Fairy" and "Mvt III, March." Symphony and Honors Orchestra played three songs.
Junior Andres Gonzalez-Velez's favorite song was the Polar Express because, "because it was cool to play a movie soundtrack. Learning the song was also a really cool process because I was learning my childhood songs and I enjoyed that a lot."
At the end of the concert, the audience was asked to stand up and sing the song "Silent Night" along with the chambers choir. While that was happening, the other choirs walked down the auditorium with candles and the band slowly came onstage to accompany the singing.
The overall performance was amazing. There was use of different lighting to create a different mood for the songs performed. The concert was an amazing start to December and great way to start the Christmas season. The performing arts program has done an amazing job once again.
About the Writer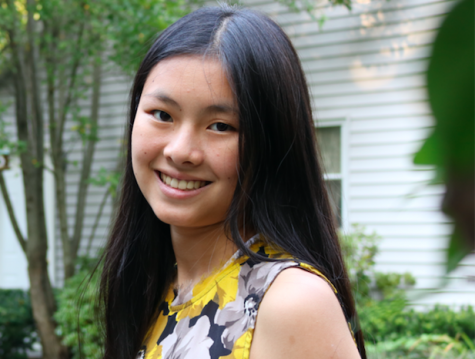 Lily Scott, Writer
I'm Lily Scott and a current sophomore. I enjoy writing, drawing, and singing. I also enjoy listening to music. I'm always down to binge watch a show,...