Grammys, Led by Female Artists, Lives up the Hype
Hang on for a minute...we're trying to find some more stories you might like.
Sunday, February 3, was the 61st annual Grammys. All the performances were excellently choreographed and performed. The show kicked off with Camilla Cabello with J. Balvin, Ricky Martin, Young Thug, and Arturo Sandoval, singing "Havana" as well as inserting a few parts from the other artists songs such as "Mi Gente."
The host, Alicia Keys, started off with a few guests such as Lady Gaga and Michelle Obama explaining what music really does.
The next performance was Grammy award nominee (Pop Vocal Album and Song) Shawn Mendes feat. Miley Cyrus performing "In My Blood."
Another performance was Post Malone his songs "Stay" and "Rockstar." The Red Hot Chili Peppers performed after him singing, "Dark Necessities."
Viewers should not have missed a stellar tribute to famous singer and 39 Grammy award winner Dolly Parton. The artists honoring this iconic singer were Katy Perry, Miley Cyrus, Maren Morris, Little Big Town, and Kacey Musgraves. Artists such as kpop band BTS and others were seen singing along to Dolly's "Jolene," "After the Gold Rush," "Red Shoes," and "9 to 5."
Alicia Keys announced to music lovers the importance of women in music introducing new artist H.E.R, who was nominated for five Grammy's. H.E.R showcased a sparkly jumpsuit as well as performing her song "Hard Place" making many get lost in her vocals and message of the song. Fans could not have missed Cardi B, another impressive female artist, performing "Money" and energizing the whole crowd.
Later Alicia told a short story about life and love by singing famous songs. The song excerpts included, "Killing Me Softly With His Song," "Lucid Dreams," and "Empire State of Mind."
Keys also celebrated Diana Ross's upcoming 75th birthday. Ross performed "The Best Years of My Life" and "Reach Out and Touch."
Lady Gaga had five Grammy nominees and performed her song "Shallow," which was featured in the movie A Star is Born. Travis Scott then performed "No Bystanders" where he rapped inside a cage while hyping up the crowd for an amazing performance.
Motown music is a part of the history and was celebrated by artists Jennifer Lopez, Smokey Robinson and Ne-Yo.
Then, all the way from South Korea, the K-pop band, BTS announced the best R&B album, which H.E.R. took home.
A powerful duo, St. Vincent and Dua Lipa performed together singing "One Kiss." The tribute to those who were in the music industry who died was followed by the song "A Natural Woman" sung by Yolanda Adams, Fantasia, and Andra Day.
In the end, the Grammy's was amazing. The lights and outfits fit perfectly with all the songs performed, and the artists sure knew how to put on a good show.
Make sure to check out the highlights at https://www.grammy.com/grammys/videos/2019-grammy-winners-highlights
Shazam has an offer that stands til February 28, 2019, that if a person Shazams a song that was performed at the Grammy's, that person can get four months of free Apple Music.
 The Winners (the ones announced in TV):
Best Pop Duo Performance: Lady Gaga "Shallow"
Song of the Year: Childish Gambino "This is America"
Best Country Album: Kacey Musgraves Golden Hour
Best Rap Song: Drake "God's Plan"
Best R&B Album: H.E.R H.E.R
Best Rap Album: Cardi B Invasion of Privacy
Best New Artist: Dua Lipa
Record of the Year: Childish Gambino "This is America"
Album of the Year: Kacey Musgraves Golden Hour
About the Writer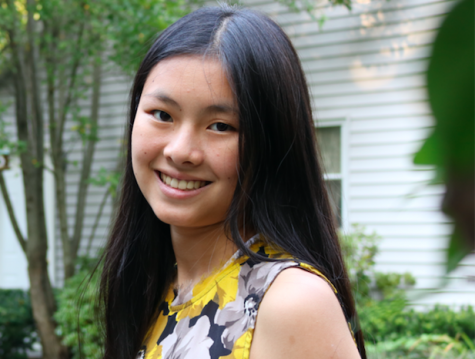 Lily Scott, Writer
I'm Lily Scott and a current sophomore. I enjoy writing, drawing, and singing. I also enjoy listening to music. I'm always down to binge watch a show,...