Taking Care of "Unfinished Business"
With lacrosse season officially underway, the Loyola Academy Girls team will be starting out with some "unfinished business." Last season was the first time in about eighteen years that the girls had not been in the state championship final. The girls had also been number one in the state for nine consecutive seasons prior.
Led by head coach John Dwyer for his eighteenth season, the girls will be working hard to get back on top. Dwyer has created a motto of "unfinished business" for this season in order to earn back the title of state champions. The girls have been "working really, really hard" with the strength coaches throughout the entire offseason to become "well-conditioned and ready to go" said Dwyer.
The season kickoff game is Tuesday, March 12 against York. Dwyer explained that they had intentionally scheduled a hard first game in order to inspire more hard work among the team. Although the team has not been able to practice on an actual field due to weather, Dwyer knows his team is prepared.
With ten players committed to play at extremely competitive colleges, Loyola is "very proud as a program" said Dwyer. The coaching staff does everything they can in order to give their girls the opportunity to play beyond high school; the program ensures that the players are ready for the intensity of college lacrosse, explained Dwyer.
The coaches, however, give all the credit to the girls for their immense amounts of hard work and dedication they put in, leading to their recruitments.
About the Writer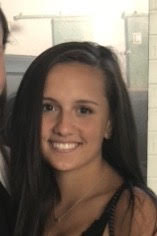 Gianna Lapasso, Editorial Staff
Hi! My name is Gianna Lapasso, I'm a senior serving on the Editorial Staff. I'm mainly interested in reporting on Sports and School News.