Teenagers and the Risks Involving Pornography
Hang on for a minute...we're trying to find some more stories you might like.
In one year, more than 4,599,000,000 hours of porn was watched on websites. That's equal to 5,246 centuries. Whether people want to talk about it or not, the issue with pornography and sexual addiction in teenagers is a major issue and is continually on the rise.
Beverly Nikolas, from SinergySA.org, is working to help teenagers dealing with these kinds of situations and many more.
Loyola Academy is having the annual Solidarity week and the theme this year is technology. The faculty and students that helped make solidarity week happen wanted to focus attention of the power of technology, positive and negative. With such a high number of teenagers and young adults on social media, the chances of being in a dangerous or sticky situation go up exponentially.
SinergySA's main purpose is to serve the general public, law enforcement agencies, schools, non-profits, public service and other community organizations with educational presentations and workshops related to trauma recovery, pornography and sexual addiction, and related issues.
I asked a Loyola Academy junior, who wishes to remain anonymous, about her opinion of sexual pornography and teens, "I think there is an issue especially with social media being involved and I don't think there is a solution to it because the people won't change and social media won't go away."
Around 18% of men believe they are addicted to some sort of pornography, that adds up to 21 million men who are addicted to porn. But, there is nothing being done to stop this, pornography websites are easy to access and can be watched anywhere because of mobile phones.
SinergySA believes a potential solution to this issue is educating teens so they are more aware of the risks and why being addicted can be so dangerous. SinergySA provides human development services and materials, proactive training and education, and crisis and recovery tools for those affected by life's traumas, big and small.
I asked a sophomore at Loyola Academy, who also wishes to remain anonymous, if they thought that parents and teen could have mature discussions about pornography and sexual addiction. He said, "I think if it comes to a point where there's a situation that can't be undone or something wrong happened with pornography, then yes they need to talk but honestly not a lot of parents are aware of of exactly what the problem is since it wasn't a problem in their time."
I am proud to be at a high school that highlights important issues and isn't afraid to talk about uncomfortable things. If this issue is ever going to be solved, people need to be willing to step out of their comfort zone and be the change.
Solidarity week at Loyola Academy is the perfect place to start.
About the Writer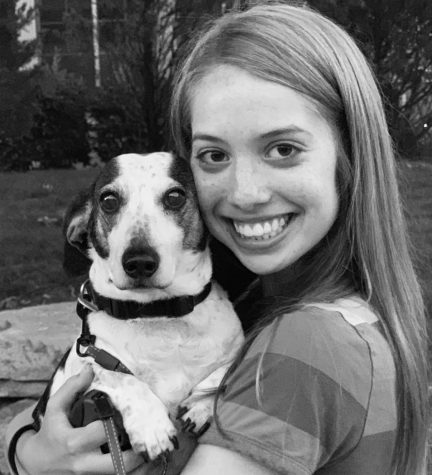 Megan McCall, Editorial Staff
My name is Megan McCall and I am a senior! I have been writing in the Prep for two years and hope to continue my writing journey in college! I am in Misericordia...