Clothes for a Future Generation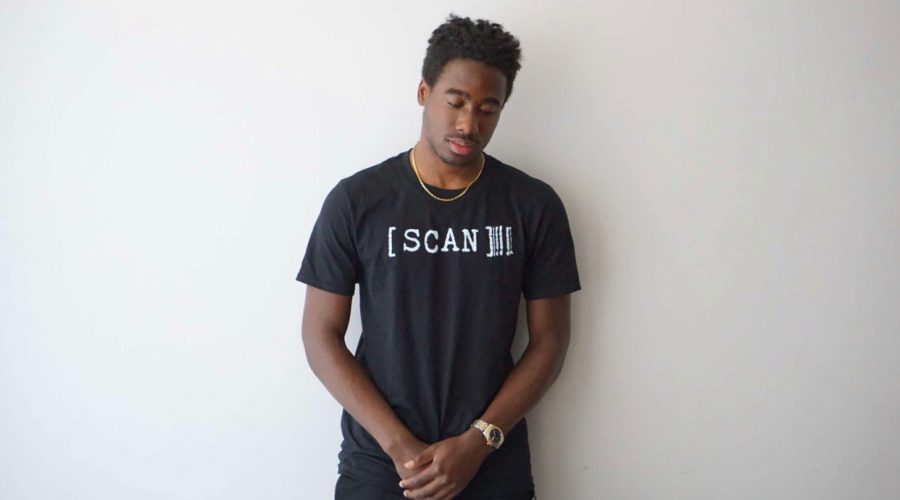 George Kasten, Writer
May 6, 2019
Too eager to wait for his degree, entrepreneur and businessman, Blake Stevenson, created a clothing company at 17.
Scan International Clothing is Blake's first venture into the business world. From the beginning of high school, Blake always felt the urge to start his own business, and what better way to start one than with a clothing brand.
Blake came up with the idea for SCAN by testing various styles of writing on hoodies. "One day it hit me, what if I made a shirt that had a QR code on it so that people could scan it and it would take them to my website."
SCAN then took off, and over the summer going into senior year, photo shoots took place. As the photo shoots took place, with familiar faces from Loyola, Blake could see his vision coming into fruition.
Once the company's website was up and running, students from Loyola started buying the merch. "The hoodie is my favorite," says Jack Danis, Loyola Academy class of 2019, "I can wear it anywhere and the design is original."
Once the t-shirt and hoodies were out of stock after only a couple of weeks, Blake knew he had to create a marketing strategy. He convinced his friend, Griffith Pool, to help him run the company.
During one of the marketing meetings, they came up with the idea of handing out reflective stickers with the word SCAN on it for students to stick on their iPads. Griffith and Blake then came up with the idea of a "founders" t-shirt which was an item for the original customers of SCAN. These were the first of many ingenious attempts to get the word out that there is a new brand in town.
SCAN started off with great success, yet they faced many challenges. For Blake and Griffith, one challenge in particular made them struggle to keep SCAN afloat. "It was a struggle though, having to do homework, sports, service, college stuff, band stuff, while on top of that running the company." With any free time Blake and Griffith had, it was dedicated to SCAN. Even with the heavy school workload and after school sports, Blake still stayed optimistic.
Although Blake was running the company smoothly amidst all the school work piling up, he needed help with the social media. He got his friend, Billy Lynch, to run the official Instagram for SCAN International. "I enjoy it, it's been great to be able to work on something with people you know." said Billy Lynch. The official instagram offers a look at the upcoming merchandise, professionally taken photos, and teasers for what's to come.
While some entrepreneurs might see setbacks as complete failure, Blake sees them as a way to learn the business world. If Blake gets anything out of his adventure into the world of business, it's experience. "I've lost a thousand dollars and made thousands back, at the end of the day it's all about the opportunities"
Although Blake is going off to college this year, he says the company will continue to thrive. He has contacted other brands such as Sneakerbox Chicago to feature his clothing at an event. SCAN has grown so enormously throughout this year that a frat house from Northwestern University has approached him on making their house shirts.
Blake Stevenson is a creative designer and entrepreneur, who, by the age of 18, has made a successful company and a brand. How many 18 year olds can say that?