Freshman Year – A Look Back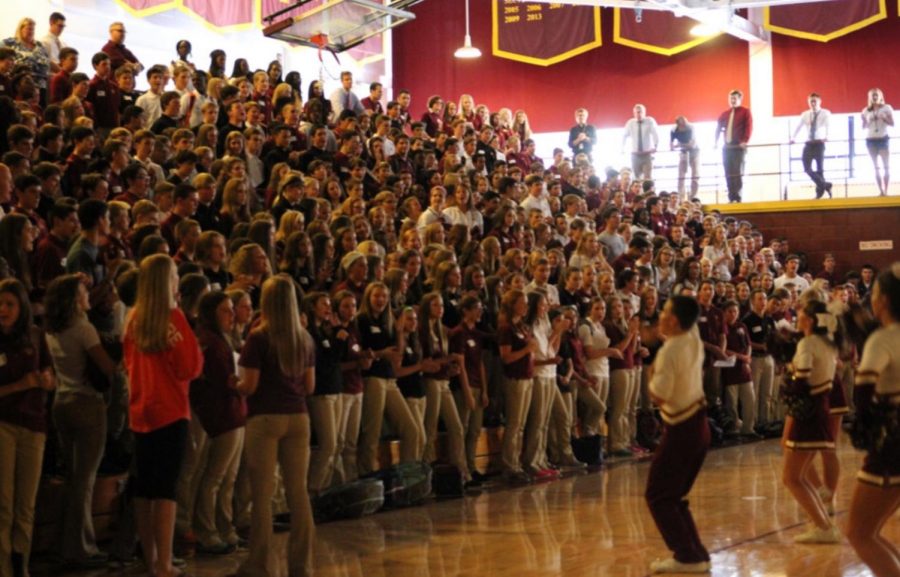 Jack McNabb, Writer
May 6, 2019
The year is 2015. You graduated from middle school just two months ago, and now, you're walking into Loyola Academy for the first time.
It seems like it was just yesterday when the class of 2019 walked through the lobby doors for the first time, but in a few days, we'll be walking out of them for the last time. Can you remember your freshman year? Can you remember what color polo you wore, or who the first person you talked to was?
The air was crisp and summer was coming to an end, fall beginning. As you stepped into those doors, what were you thinking? Transitioning to high school from grade school can be a lot to take in.
Fellow senior Bryn Buikema described her first day as pretty scary. "I didn't know what to bring or how to dress or where to go. But everyone else didn't really know either. Everyone was super quiet."
At the end of the day, we were all in the same boat. All trying to fit in in a new environment. It can be very daunting. But time goes on and freshman year does not stop for anyone. For some, the transition can be easy, but for others it can be quite hard. Some kids find their niche in sports, fine arts, or finding a good group of friends.
Senior Alex Petrozzi said she was not very nervous heading into her first year of high school. "I already felt connected there. I had classes with a lot of my grade school friends so I felt pretty confident."
As time went on, we began to find our friends. All of a sudden, freshman year was no different from another year of school.
"It was scary at first, because I was worried about school, but as soon as I got into the swing of things, it was good because of the people I met and friends I had" says senior John Kelly. "I was involved in football, drumline and wrestling, so I had a good base of people that I knew."
Instead of getting nervous for yet another freshman year, this time away from home, we seniors should cherish these last few weeks we have. Take a minute to remember the person you were as a freshman. We have all grown tremendously over the course of four years. Take a look back down memory lane and don't forget the lessons learned in high school.