How To Have The Perfect Promposal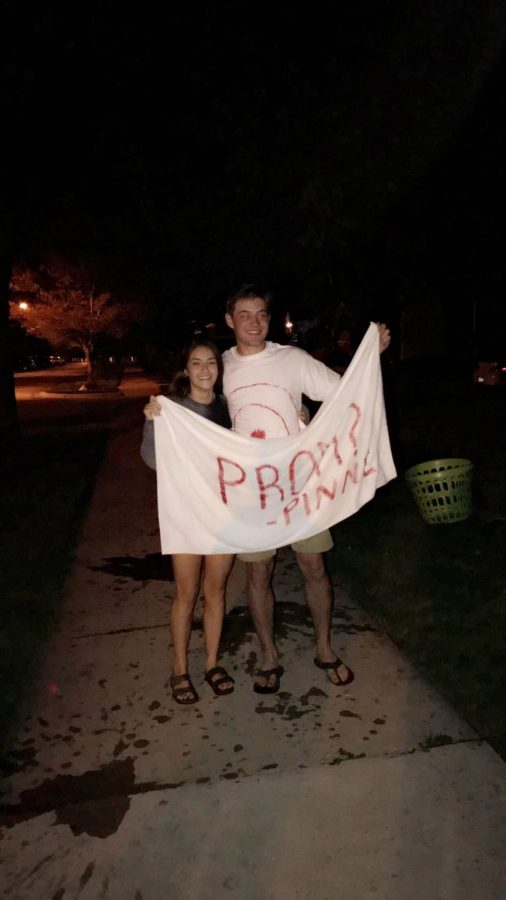 Drea Barone, Writer
May 7, 2019
It's that time of year again, prom is just around the corner! That means promposals are happening. The art of a promposal is not something easily perfected. It's planned by many brilliant minds that create the perfect customized ask for each attendee. As one of those brilliant minds behind the ask, I have perfect examples and tips on how to pop the question.
Step number one: Get her friends involved
There's two different routes you can take with your ask, either sentimental or funny. " I wasn't sure how I wanted to ask her, but after talking about ideas with my friends and hers I figured it out," said senior, Finn McLaughlin.
Many people struggle with how to ask, but the best way to find out what your date wants is to consult with her friends and consider what she likes. Another plus side to getting the friends involved is that they can help you with whatever props you need and of course they're there to document the whole thing because did you really get asked if someone didn't post a Snapchat story?
Step number two: The actual ask
Now that you know what your doing it's time to gather all the supplies you need. Grab some markers for the sign and a bouquet of flowers because the big moment is here. All that's left to do is hope she says yes!
Although there are only two steps in this process it's still very complex and hard to make the whole this go off without a problem.
" I loved how he asked me, of course I said yes," said Adriana Montano.  If you want a reaction like Adriana's, be sure to follow these two short steps and your date is bound to say yes!