Ramblers Thrash Trevians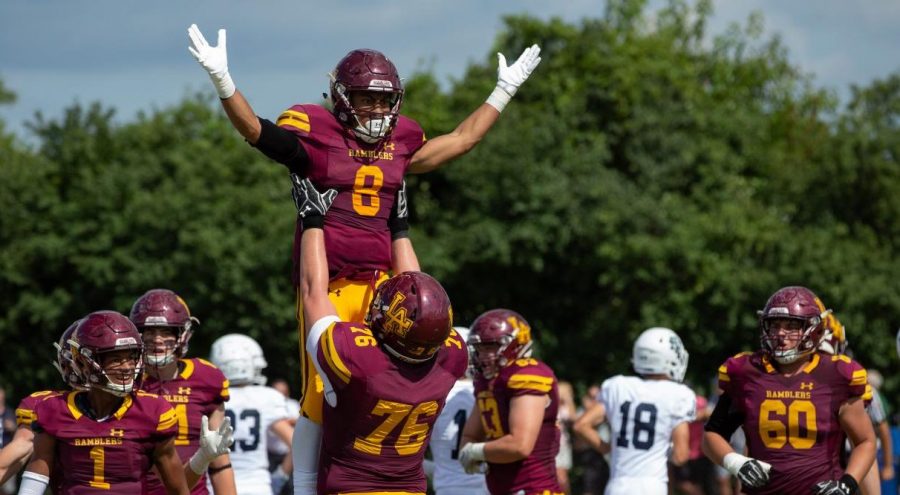 Following a disappointing loss in Week 1, the Loyola Academy Varsity football team needed to bounce back against their rival, New Trier. They did just that on Saturday, routing the Trevians 34-3.
On Saturday it was the balanced offensive attack led by Junior Quarterback Perrion McClinton. McClinton led the efficient offense, finishing 7-9 with 49 Yards and 2 Touchdowns.
Other notable performances on the offense were Matt Mangan with 2 Touchdown grabs, and Trevor Cabanban who ran for 65 yard and added two scores. As a unit they converted all 3 Fourth down attempts and gained 289 yards on the ground.
As for the defense, they asserted their dominance early and often, holding the Trevians to just 165 Total Yards and 3 points on offense. The victory extended the Ramblers to 4 consecutive wins against New Trier and an overall record of 1-1.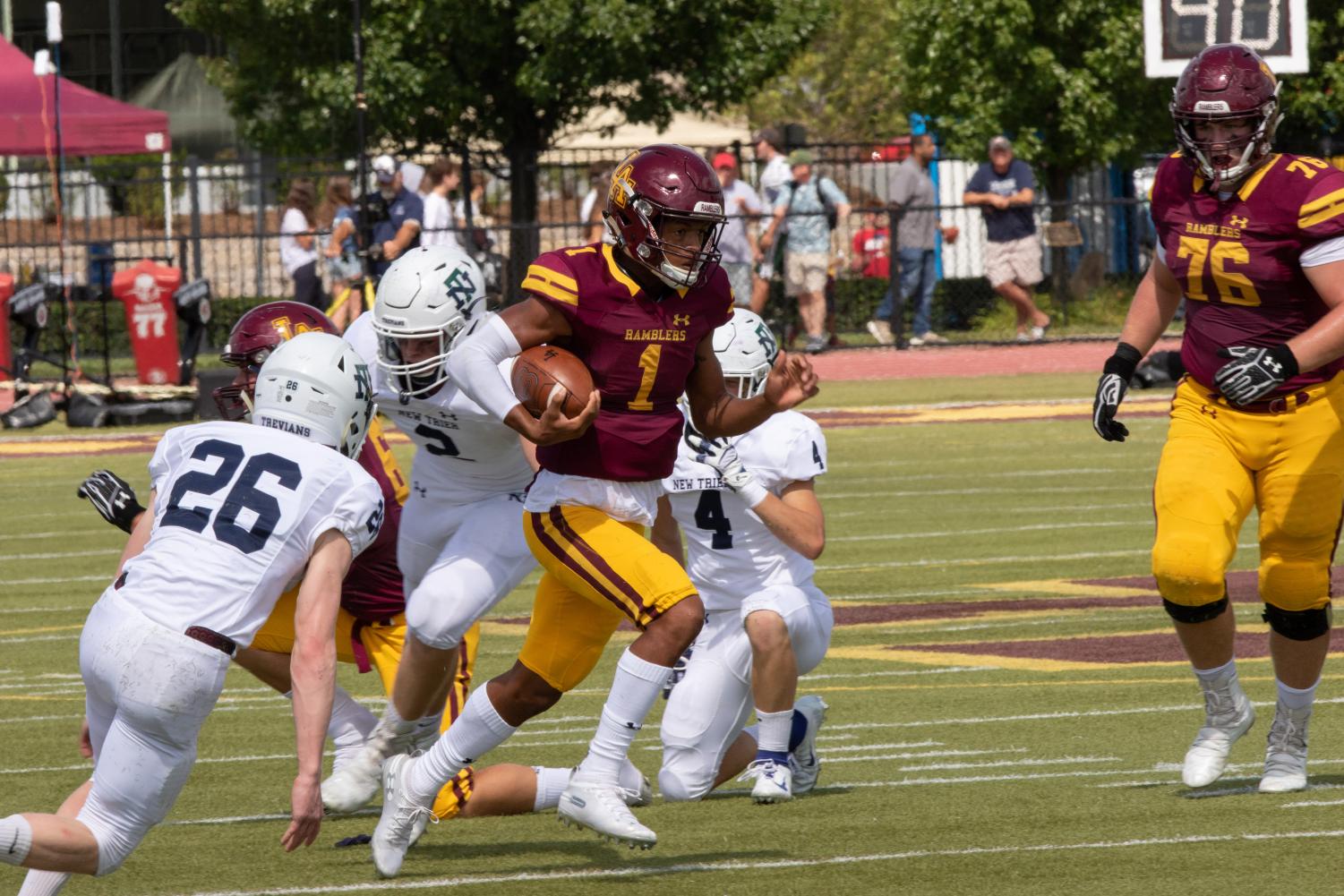 Next week, the Ramblers return to Hoerster Field playing host to St. Rita. Similar to Loyola, St Rita has started the season 1-1, with a victory over Joliet Catholic and a loss to Richards. While the Mustangs had a disappointing 3-6 regular season last year, they ultimately finished strong with a run to the Prep Bowl.
Players to watch on St Rita include Sophomore Running Back Kalob Brown and Junior Quarterback Brian Johnson. Both players looked solid in their first game of the season against Joliet Catholic, contributing to the 31-14 win.
St. Rita is likely to be a quality matchup for Loyola, which should make for an exciting game on Saturday.