Meet a Rambler Week 3- Frannie Whelan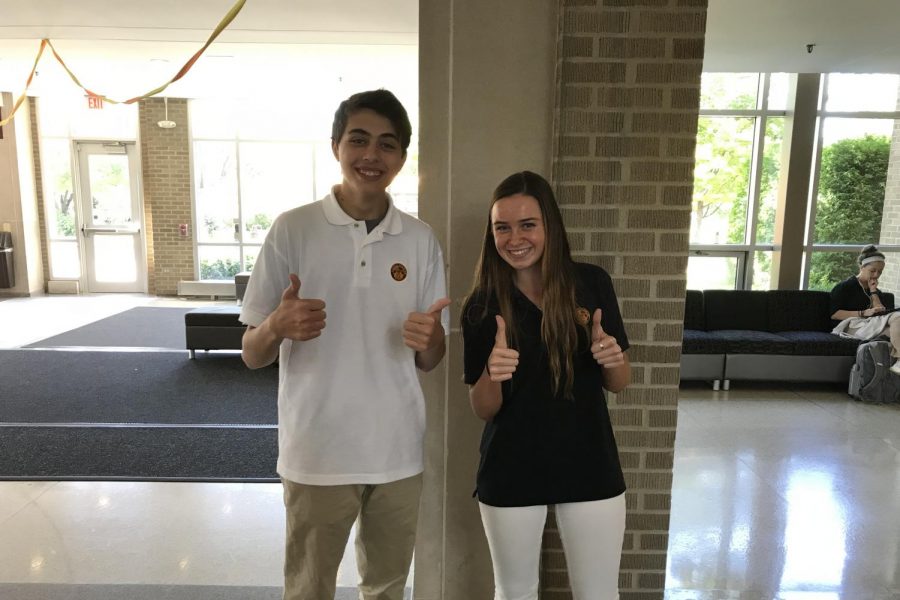 This week we will be taking a look at junior Frannie Whelan, who definitely provided one of the most interesting interviews so far. She started it off by saying that one of the most unique things about her is the amount of relationships she has formed at Loyola. They are typically long-lasting, and with a random assortment of people, she said.
This is backed up by Olivia Wahlert, '21, who described Frannie as, "someone she met in Girl Scouts, who has remained one of my best friends since kindergarten." 
If Frannie could do anything for one day, she said she would want to clean up some of the dirtiest beaches in the world. This is an inspiring idea, but unsurprising as Frannie helped engineer the partial transition to paper straws at Loyola as part of the SAVE club. 
Frannie dreams of one day working in the medical field, most likely as a nurse. A surprising fact about any teenager aspiring to be a nurse, but especially Frannie, is that she has never seen an episode of Grey's Anatomy.
However, when money was removed from any possible career, she picked a fashion designer, demonstrating her wide range of interests.
Her favorite part of Loyola so far has been her participation in track and field. Frannie described it as, "One of the most enjoyable sports at Loyola because there is an event for everyone, and there is a direct correlation between the work at practice and success in meets."
When prompted to give three words to describe herself, she decided on outgoing, open-minded, and positive.
This self-endorsement is totally backed up by her math teacher Mr. Karch, who explained that Frannie, "has an infectious positivity that can light up a room." 
Frannie has participated in many things at Loyola, and her positivity embodies the meaning of a Rambler.
So glad we all got to know a little more about her this week!