New, Improved, and Better Than Ever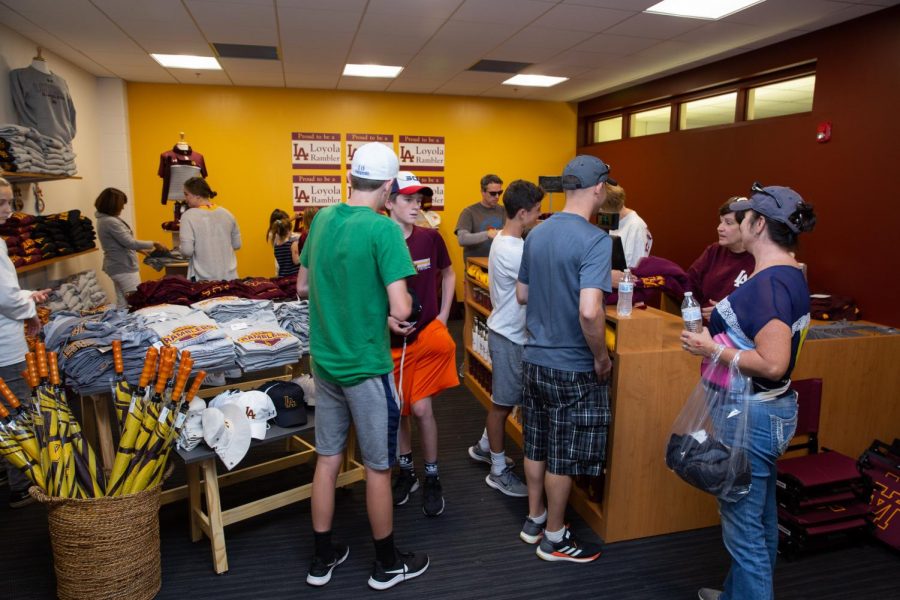 One of the biggest changes this school year has been the grand opening of Loyola's new piazza, and along with it came Loyola's relocated and redesigned Loyola Wear Store. Whether by this point you're a frequent consumer or didn't even know it existed until now, there are a few things everyone should know. 
First, let's start off with where it's located. I know many of you might already know, but if not it's right by the piazza. You've probably seen it by now; it's the room with all the clothes displayed in it. That is where you can go to buy all your Loyola merch for any occasion, but it wasn't always so obvious. 
Most people might remember its old location by the T. So why was it moved? Who decided that and how effective has the change been?
I talked with Mrs. Lovcik, the Loyola wear/bookstore manager. When asked why the Loyola store was moved, she said that they always wanted "a walk-in store and with the construction the timeline was just right."
With this new walk-in store they are easily able to display the merchandise for easy view of everything the store has to offer. Even with all the new, fancy renovations the prices will not be changing, as to try and "make everything affordable for students."
While the change of the Loyola store is amazing who decided the new look? And who, ultimately, made the final decisions? According to Mrs. Lovcik, she worked with a designer to decide the best look for the new store but ultimately the decision was left up to Fr. McGrath.
Their new store has also been a huge success with foot traffic, even amazing Mrs. Lovcik. She says that their busiest times are during the lunch and flex periods. You will most likely encounter one of these three people: Mrs. Lovcik and Mrs. McCabe, two full-time employees, or Mrs. Arreguin, a part-time employee. 
If you are ever in a bind and in need of some Loyola wear, drop by the new and improved Loyola Wear Store. It has everything you can dream of beautifully displayed and ready for you to purchase.