Ramblers Homecoming Heroics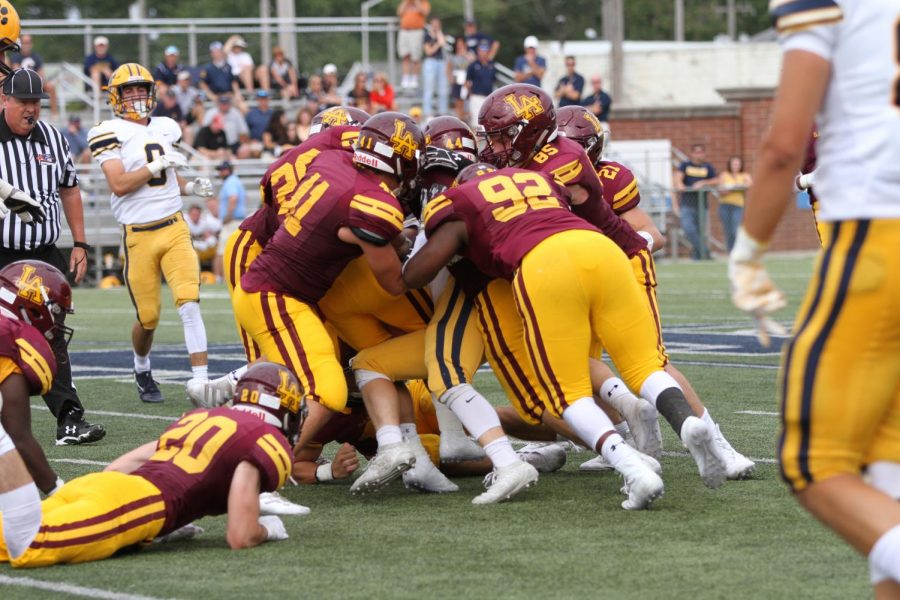 It was an ideal game for the Ramblers last Saturday, October 5 vs Brother Rice. The rematch of last years 8A State Championship ended in a Rambler's victory. 
The win was headlined by junior Vaughn Pemberton's 195 rushing yards and four touchdowns. Pemberton averaged an outstanding 7.8 yards per carry. Considering he carried the ball 25 times, this goes in the books as another impressive game for Pemberton.
Pemberton and the running game has attributed to most of the Rambler's offensive success so far this season. However, the ongoing quarterback battle seems to have a resolution. Junior quarterback JT Thomas had an impressive 155 yards passing to go along with a touchdown. Thomas looks to continue his impressive set of performances next week.
On the other side of the ball, the Ramblers dominated Brother Rice holding them to only 14 points. 
Next week, the Ramblers host undefeated Benet Academy. So far, Benet has exceeded many people's expectations with at a 6-0 record. 
Benet is led by quarterback Colin Gillespie. Gillespie has been dangerous throwing and running the ball all season. Benet is also impressive on defense holding their last five opponents to under twenty points. 
To win the game, the Ramblers will once again have to run the ball. If the Ramblers can control the clock and feed Pemberton, they should come out on top. 
I predict a Rambler win by two touchdowns. There hasn't been a team to expose the stifling Rambler defense this season, and I expect that to continue on Saturday.