Girls Golf Swings in to Third Place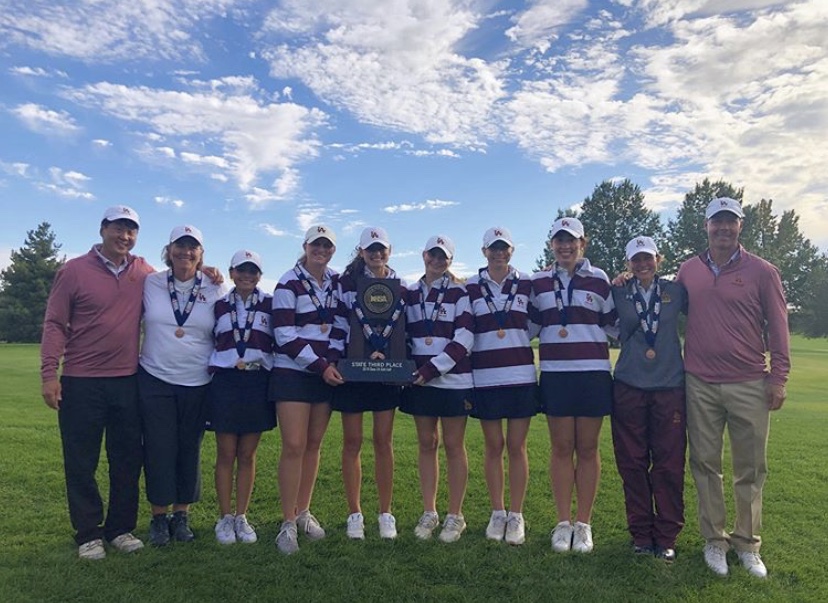 Loyola Girls Golf finished in third place at the IHSA 2A state championship the weekend of October 12. Matches were held at Hickory Point Golf Club in Decatur. 
Outstanding performances by senior Grace Kryscio and freshman Bailey Bitabo helped lead the Ramblers to victory, shooting a 154 and 157 respectively. Additionally, the scores of seniors Cate O'Brien and Mary Boeson helped guide the team to third place. 
Carli McKenney, head coach, said that the girls "took every day and every shot one step at a time." Additionally, the ladies used every match and practice as an opportunity to prepare for what's coming next. The coaches worked with the golfers to create game plans for each course. 
Boeson is thrilled with the season's outcome, describing it as the best season and a great way to end her high school career. She explained that the success came from focusing on achieving their goals, while having fun doing it. "Our coaches believed in us and, in the end, we had the best finish and achieved everything we had hoped for." 
This was the first year since 2017 that the lady Ramblers have finished in the state competition. 
It was the lady's strongest year, going undefeated in all their matches, explained O'Brien. She believes the perfect record truly set the tone for regionals, sectionals, and state. Staying positive in challenging times helped feed their success, explained McKenney. 
Although the team will be losing three key players next year, they have a lot to look forward to. Caroline Magner '21, Kendall Beil '22, and Bailey Bitabo '23 have all played essential roles throughout the season, and will continue to lead the Ramblers next year. O'Brien says the team will do great next year, as the girls are "very strong players, who have great mental and physical game." She added that the captains are confident in passing the team leadership on to Caroline Magner. 
About the Writer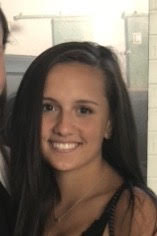 Gianna Lapasso, Editorial Staff
Hi! My name is Gianna Lapasso, I'm a senior serving on the Editorial Staff. I'm mainly interested in reporting on Sports and School News.