Convincing Ramblers Clinch Playoff Spot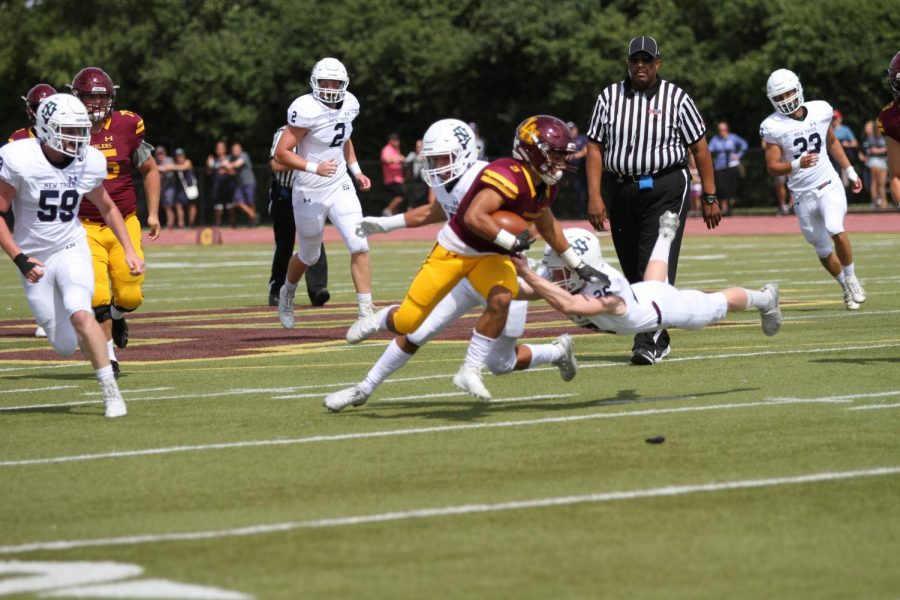 The Ramblers Football team was once again victorious last week in their win over Marian Central. The final score of 52-0 tied the Ramblers' largest margin of victory this season.
The win also marked the first shutout of the year for the Ramblers. It was one of 38 total shutouts that Coach Holecek has been a part of since he arrived at Loyola.
Another notable achievement was the fact that a win meant the Ramblers are now eligible for the playoffs for the 17th consecutive season.
The win can be attributed to a stellar performance by the offense, defense, and special teams. Junior wide receiver, Aidan Brownlee, had a breakout effort with four catches for 63 yards and two touchdowns.
The offensive display also saw rushing touchdowns from Junior Jalen Williams and Senior Darrell Poku. The touchdowns both players part of the six different running backs to find the end zone this season.
This upcoming week, the Ramblers will play host to the Marist RedHawks. Marist currently sits at a 4-4 record following their 31-6 win last week.
The RedHawks offense is led by senior running back Amari Watkins. Watkins, has accounted for 693 rushing yards this season, to go along with nine touchdowns.
As for the defense, they have been tough to score on for several opponents. They are headlined by outside linebacker Colin Bohanek who has 91 total tackles this season.
The teams should provide an exciting contest on Saturday, October 26. I have the Ramblers coming out on top 28-14.