Playoff Bound Ramblers Face Familiar Foe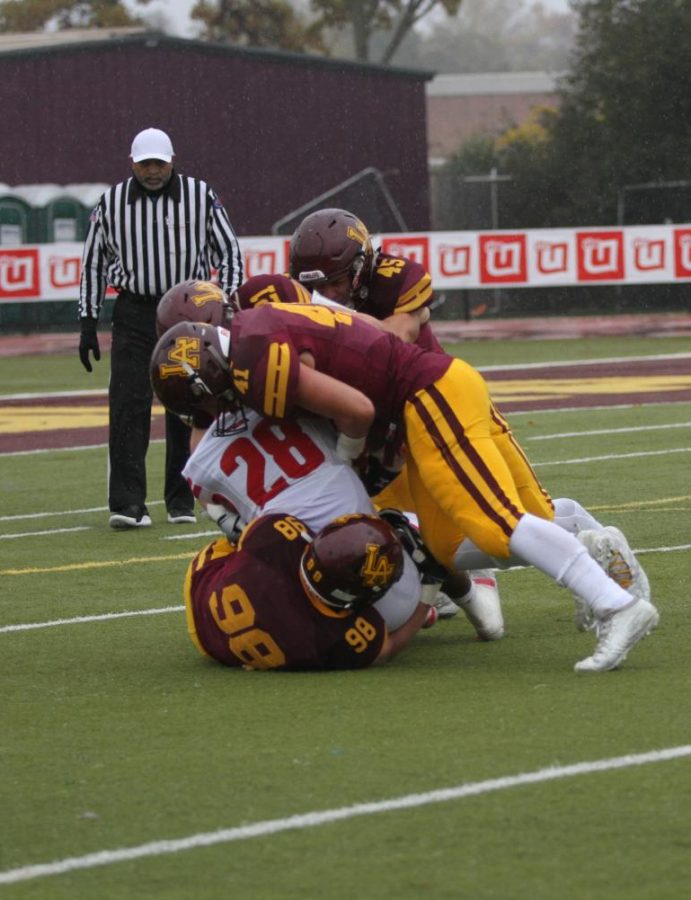 The Ramblers varsity football team will be heading to the 8A Playoffs for the 17 consecutive season this Saturday. However, the road to the playoffs for the Ramblers was not easy. 
The Ramblers faced several tough opponents including Mount Carmel, St. Ignatius Cleveland, and Marist. Despite the competition, the Ramblers still managed to finish with a 6-3 record. 
Last Saturday, October 26, the Ramblers were assigned the 18th seed for the State Playoffs. They were matched up against a familiar foe in 15th seed Maine South. 
The RedHawks finished the season with a 7-2 record with weeks one and two losses to Glenbard West and Mount Carmel. However, the RedHawks have gotten red hot with seven straight wins to finish the season. 
A key player for Maine South is Peter Skoronski. A very versatile player, Skoronski  is making his presence felt on both the offensive and defensive lines. Skoronski is also a five star recruit committed to Northwestern, so the Loyola offensive and defensive lines will have their hands full. 
The other main strength of the RedHawks has been their offense. Since the 4 first down showing last season against the Ramblers in the playoffs, the offense has been explosive. The RedHawks have put up 28+ points in all but one game this season. 
To limit their production this week, the Ramblers must establish a consistent pass rush that has been the team's strength all season. Junior linebacker, Liam Conaghan, looks to return from injury and continue his impressive campaign. 
The game, at Maine's Souths home field, will begin at 7pm.
The Ramblers will once again look to begin another run to the State Championship.