A Rivalry for the Ages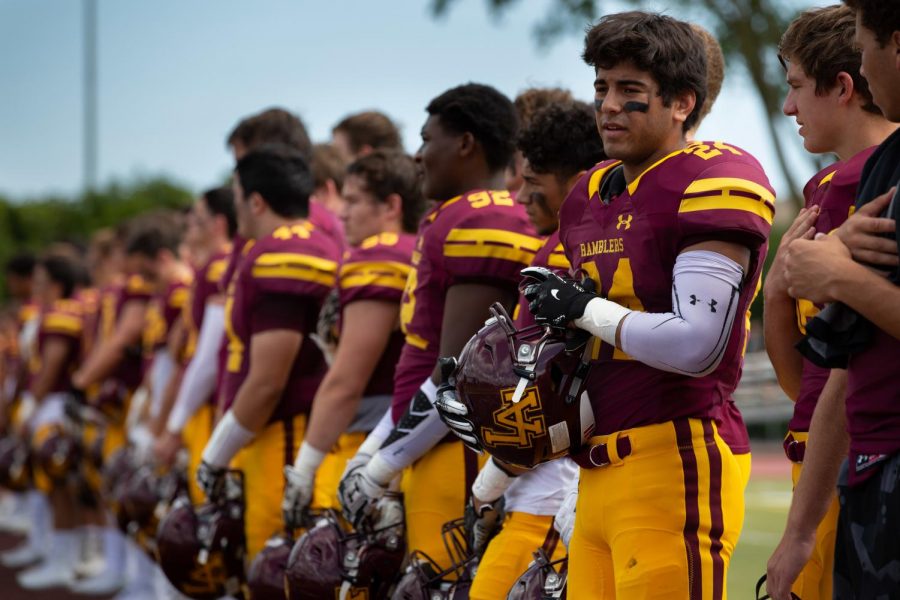 The football team will be giving it their all at their first playoff game against Maine South on Saturday, November 2 at 7pm at Maine South. 
As the Loyola football team gears up for their very first playoff game of the season, they will face off against a long standing rival. Maine South is the very first opponent for Loyola to beat on their path to State. On Saturday night, Loyola and Maine South will go head to head once again. 
The rivalry is fueled by insults thrown at one another over the Internet and in person. Also fueling the Loyola standing rivalry is how often the different teams challenge one another. Maine South vs Loyola games are often close and stressful for both sides involved. Maine South has bettered us in the State game a few times, making the drive to win this weekend all that much higher. 
The game will take place at Maine South, giving them the home field advantage, but Loyola won't be alone. The Loyola Academy marching band will be there to proudly support the football team. With all the cheering fans and the Loyola Academy band rooting for the football team, there is no way they could lose. 
The game will begin a 7:00 o'clock, so be sure to be there and dress warm. The forecast for Saturday night gives a low of 31 degrees, not adding wind chill and other such factors that can change at a moment's notice. The theme for this week's game is white out which fits perfectly with the weather this week.
So everyone show up and show your Rambler pride.