"Chicago" at Loyola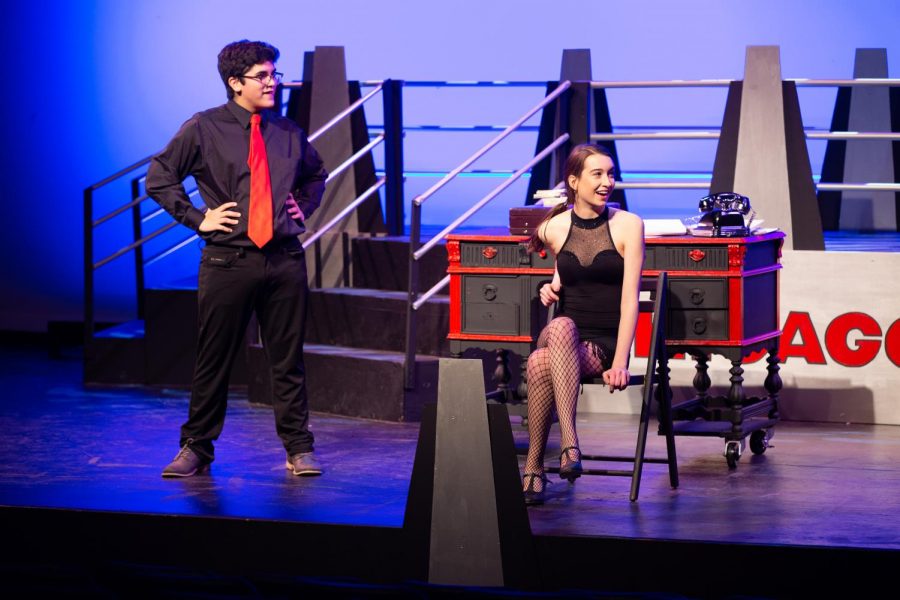 Loyola Academy's Thespians will be putting on a production of Chicago later this week. 
Set in the roaring 20s, Chicago tells the story of two murderesses, Velma Kelly (Catherine O'Connor) and Roxie Hart (Nonie Sharp), in the Cook County Jail. Dreaming of becoming a vaudeville star, prison is not all bad for Roxie. She finally finds her connection to show biz upon meeting prison warden Matron "Mama" Morton (Ella Smyth). Mama offers Roxie a once-in-a-lifetime opportunity to be connected with lawyer Billy Flynn (Kameron Rojas-Schueneman), who gets tabloids to go crazy over Roxie. As new stars continuously arise, their short-lived fame leaves Roxie and Velma wanting more. Loyola's production will show the dramatic story these women have to offer. 
The strong female roles was one of the many reasons Chicago was chosen, according to Ms. Smycz, the director. Additionally, the rights for Chicago recently became available, as the company was in the process of creating a high school version, explained Smycz. "We applied a few years back, and couldn't get the rights, so since we were allowed the rights this year, it seemed like it was the right time to do this show," she said. 
The Thespians wanted "a big dance show," since it's been a while since they've done one. This production stands out from previous productions they have put on. Smycz explains that "the dancing in general stands out," adding that "Nonie Sharp and Catherine O'Connor, along with the ensemble, have worked very hard on that for this show."
Because the production is the high school version, it is shorter and less risque, according to Smycz. She explained that the roles of Mama and Mary Sunshine, along with some songs and dances, have been cut down. Additionally, "potentially 'adult' references are hinted at, as opposed to explicitly stated," said Smycz.
Costumes have also been altered to be more conservative, explained costume crew member Maggie Kotowski. 
With about seventy students and eight teachers working on the production, the crew has been rehearsing since September. "We generally alternate between dancing, singing, and acting focused rehearsals, and eventually, towards the end, we put everything together," said student stage manager Catherine Flannery. 
Flannery explained how many people go into making the show successful: costume crew, pit orchestra, props crew, lighting and sound crew, stage managers, and of course, the actors and actresses. "The key to a successful show is trust," she said, adding she believes that is why Loyola is so successful with their shows. 
Tickets can be found on seatyourself.biz/goramblers, for a purchase price of $10. Productions will be held in Loyola Academy's theater on November 14-16th at 7 p.m. and on November 17th at 2 p.m. The running time is approximately two hours. 
About the Writer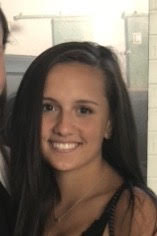 Gianna Lapasso, Editorial Staff
Hi! My name is Gianna Lapasso, I'm a senior serving on the Editorial Staff. I'm mainly interested in reporting on Sports and School News.