Loyola Performing Arts Spread Holiday Cheer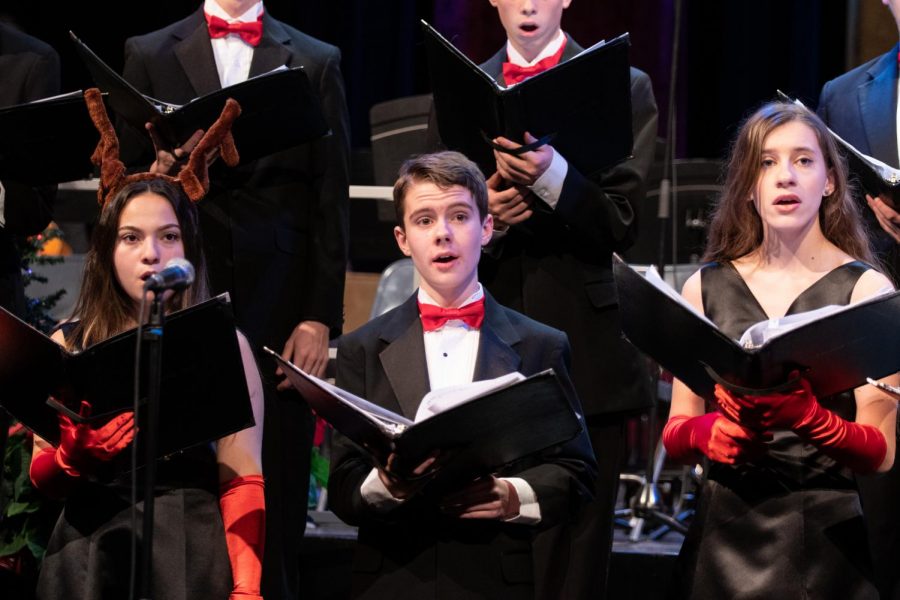 Despite the date reading December 11th, many Ramblers this year are struggling to get into the holiday spirit. Finals are just around the corner, and with those comes hell week. Hell week is the nickname students gave to the week before finals when teachers cram in last minute tests, projects and papers before the semester ends. It's hard to be holly jolly when you have a huge workload to deal with. 
But don't worry, the Loyola Fine Arts department has got you covered. On Friday, students will go to their 7th, 8th and 9th period classes before heading to the gym for a Christmas concert performed by the band, orchestra, and choir ensembles. 
This concert is an abbreviated version of the concert performed last Saturday at Christian Heritage Academy. Families and friends of the musicians were treated to Loyola's renditions of Christmas classics like "Sleigh Ride" and "Silent Night." Two shows were performed, one at 3:00 and one at 7:00. The day was an overwhelming success and was praised by audience members. 
So, come wearing your ugliest Christmas sweater and get ready to get jolly because just like Buddy the elf says, "The best way to spread Christmas cheer is singing loud for all to hear!"