Gonzaga Drive Wraps Up
Yesterday, Dec. 11, marked the end of Loyola Academy's annual Gonzaga Drive. 
Throughout November, each homeroom pledged a specific amount of money to raise through donations. Then, homerooms were assigned families in need. Over Thanksgiving break, two representatives from each homeroom used the donated money to purchase gifts from the family's holiday wishlist. 
This was the ninth year of Gonzaga, and 317 individuals will benefit from the program this year. All of the individuals are students and family members of Blessed Virgin Mary, one of the most impoverished communities in the Archdiocese of Chicago. 
As moderator of the Gonzaga drive, Mr. Lupo says he "hopes students can have an experience of giving during the holiday season." He continued to explain that he hopes Loyola students can see how much of an impact this drive can have on someone's life. Something as simple as a winter coat or a small toy can mean so much to someone in need.
Yesterday morning, the East Gym was packed with representatives and their purchased gifts. "The entire Gonzaga experience was very impactful," homeroom representative Megan McCall said. "It was a wonderful way to connect Loyola to the greater Chicago community." 
Loyola also found new and creative ways to raise more money for Gonzaga this year, like the dollar dress down. Loyola students were able to dress down, if they donated one dollar to Gonzaga. That day alone raised $1,800, which was matched by a very generous, anonymous donor. 
The Gonzaga Drive brings joy to those receiving, as well as those giving. 
About the Writer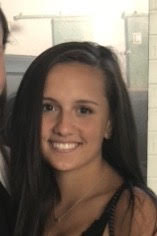 Gianna Lapasso, Editorial Staff
Hi! My name is Gianna Lapasso, I'm a senior serving on the Editorial Staff. I'm mainly interested in reporting on Sports and School News.