Australian Wildfires Burn Out of Control
For months, Australia has been battling the worst bushfires in the country's history.
Starting in September of 2019, these ravaging fires have killed at least twenty-seven people and a billion animals, and destroyed well over two thousand homes. Just under twenty million acres of land have been affected by these bushfires, which is more than the California wildfires and Amazon fires combined.
Australia's Bureau of Meteorology announced that 2019 was Australia's driest and warmest year yet. In addition Canberra's air quality was the worst of any major city. Similarly, Sydney's air quality measured over ten times the hazardous level back in December.
Although the extreme heat and dry weather are the main causes, Australian officials have also charged twenty-four individuals with intentionally starting bushfires.
The Australian government has given over two billion dollars in aid to rebuild schools and hospitals that have been affected by the fires. However, throughout this whole battle, Australians are not happy with the way Prime Minister Scott Morrison has handled the entire situation due to his slow response time, personal vacation to Hawaii during the fires, and the fact that he has not released a statement addressing the climate change.
Thousands of Australian firefighters have been actively trying to contain the fires. Volunteer firefighters from several different countries, including the United States, Canada, and New Zealand, have gone to Australia to offer their assistance. Sadly, it's becoming a difficult challenge to stop this spread due to high heat and strong winds. There has been additional
support from local volunteers assisting in cleanup and evacuations. Of course, at this time, we are all extremely grateful for the first responders and volunteers helping to put an end to these fires.
If you would like to help, The Australian Red Cross, The Salvation Army of Australia, and Currumbin Wildlife Hospital are among the many organizations taking donations to assist people and wildlife affected by the bushfires
About the Writer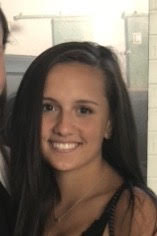 Gianna Lapasso, Editorial Staff
Hi! My name is Gianna Lapasso, I'm a senior serving on the Editorial Staff. I'm mainly interested in reporting on Sports and School News.