Fatal Mistake Prompts Further Unrest in Tehran
After a Boeing commercial passenger plane headed for Ukraine mysteriously crashed down around Tehran, Iran, the world erupted.
Many believed the plane full of 176 innocent civilians was shot down by Iran themselves; however, the Iranian government vehemently denied the claim. Ali Abedzadeh, the head of Iran's Civil Aviation Organization, was quoted saying that they could "say with certainty that no missile hit the plane."
After US Intelligence offered up data that suggested a missile struck the aircraft, multiple Iranian officials called it a "big lie" and a "fraudulent claim." The public feared that the truth about the crash would never come to light, similar to the Malaysian Airplane 6 years ago.
However, on Saturday January 11, the UK Ambassador to Iran admitted publicly that Iran had shot down the plane in an act of human error.
Tensions with the US had been deescalating since Iran had fired on US bases in Iraq, but Iran was still on high alert. The Boeing 737 was mistaken for a US fighter jet and subsequently shot down, killing all the passengers, which included 82 Iranian citizens.
This broad admission of guilt has led to much civil unrest throughout the country, as well as public protests for a change in government. Iran's leaders have scrambled to control the damage by looking into preventative methods for the future as well as continually apologizing, but many world leaders have condemned the way Iran has handled the tragedy.
Canadian Prime Minister Justin Trudeau has taken an especially harsh tone on the incident, as over 70 Canadians were killed in the crash. Trudeau along with other world leaders have demanded an international and comprehensive investigation into the surroundings of the mistake.
Iran's biggest problem at the moment is the large scale protesting throughout the country. Citizens are angry and have had enough with the ineptitude and corruption, demanding a change.
US President Donald Trump has tweeted his support of the Iranian people, while making it clear he is not interested in a total regime change. The results of any unrest in the Middle East is important to all US citizens as war is never out of the question.
Some even believe that the draft will be reinstated, which could be dangerous to many Loyola Academy alumni.
About the Writer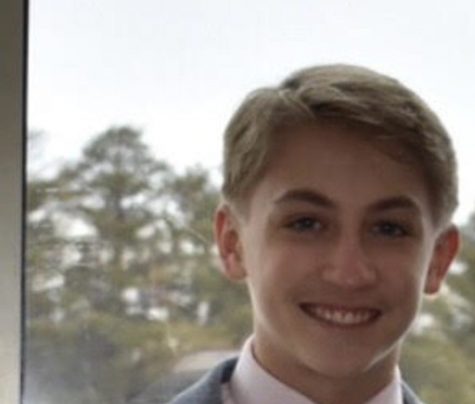 Jack Garrigus, Editorial Staff
I'm a junior at Loyola, and this year I am serving on the Editorial Staff. I also run cross country and play basketball at LA. Outside of sports, I am...