Ramblers hit Roadblock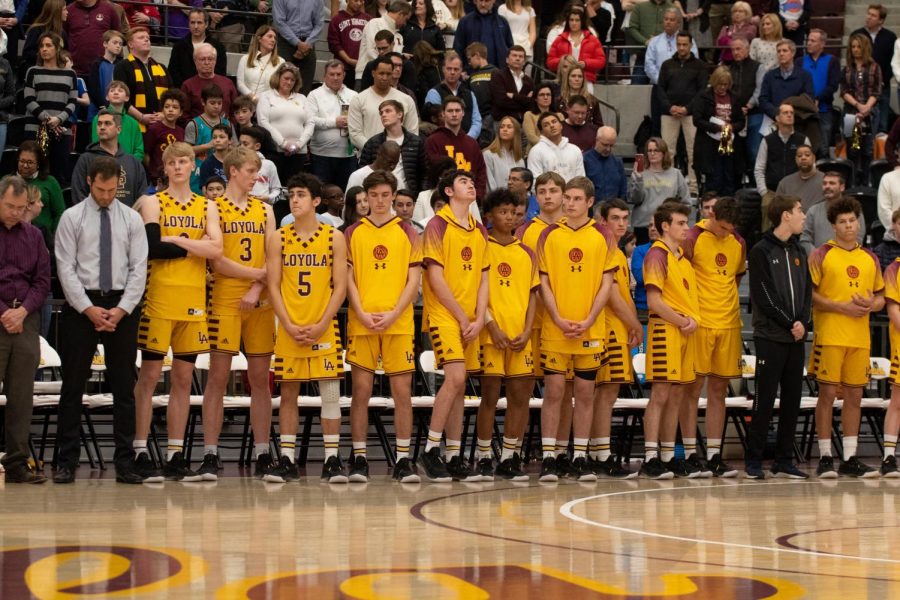 The Ramblers Varsity basketball team suffered their first in-state loss all season in a stunning game at New Trier High school. The game finished in favor of Homewood Flossmoor, 53-48.
However, the score did not tell the story. The game was one of the most exciting games of the season, filled with big time shots and solid overall team performances by both sides. By the end of the game, the common theme was how Homewood Flossmoor started both halves.
In the 1st and 3rd quarters, the Vikings poured in threes and took early leads. At one point for the Vikings, the lead in the 3rd frame was as much as 14 points. However, the Ramblers came storming back in the 4th quarter cutting the lead to a one possession lead with minutes to play.
Much of the comeback can be attributed to the 1-3-1 zone that wreaked havoc and caused several turnovers by the Vikings. The Ramblers had one last chance to tie the game with a three pointer in the closing seconds but fell just short.
Seniors Jordan Kwiecinski and Bennet Kwiecinski added 13 and 9 points respectively, while junior Jalen Axibal came off the bench and proved valuable minutes that helped spark the comeback.
Senior Billy Palmer's defense stifled Homewood Flossmoor at many points in the game, most notably with his 7 deflections.
Overall, the loss is disappointing, but certainly not the end of the world. The Ramblers have hit their first adversity, so it will be great to see how they fight back. At the end of the day, the Ramblers played good basketball, but the Vikings shooting heroics proved too much.
The #11 Ramblers have a relatively quiet week until they travel to rival Evanston next Tuesday. The Wildkits will likely be the toughest team the Ramblers face this season. I personally cannot wait for this matchup, especially with how exciting the last few matches against the Wildkits have been.
Expect another nail-biting game that should come down to the last few possessions.