Grammys Scandal on Center Stage
The 62nd annual Grammy Awards ceremony took place on Sunday January 26 at the Staples Center in Los Angeles, CA. 
Lizzo kicked off this year's ceremony on a somber note by saying "tonight is for Kobe" before performing her song "Cuz I Love You." Kobe Bryant and his daughter Gianna were tragically killed during a helicopter crash just hours before the ceremony. 
Emotions continued through the night with several artists breaking out in tears during their performances, Camila Cabello dedicating a heartfelt performance to her father, and beautiful tributes to Nipsey Hussle and Prince. 
The Grammys started out on an emotional path with its former CEO and president Deborah Dugan being placed on administrative leave just ten days before the ceremony after filing a sexual assault case against the Academy. 
Dugan has numerous complaints about the Academy, especially with voting. "I was so shocked, when I got there, at the level of sexism and corruption," Dugan said during an interview. 
The Academy has been deemed a "boys club" for years. However, Dugan, the first female president of the Academy, took the role over in hopes of changing this. Dugan lasted five months on the job. 
The Academy took on new initiatives for the 2020 ceremony in efforts to expand diversity and inclusion.
Host Alicia Keys opened the ceremony by saying "music is the only language we all speak." 
The Grammys will continuously work towards inclusion. 
About the Writer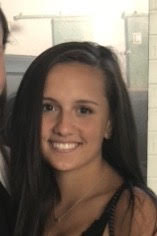 Gianna Lapasso, Editorial Staff
Hi! My name is Gianna Lapasso, I'm a senior serving on the Editorial Staff. I'm mainly interested in reporting on Sports and School News.