Boys Swimming Team Has Best Record in 20 Years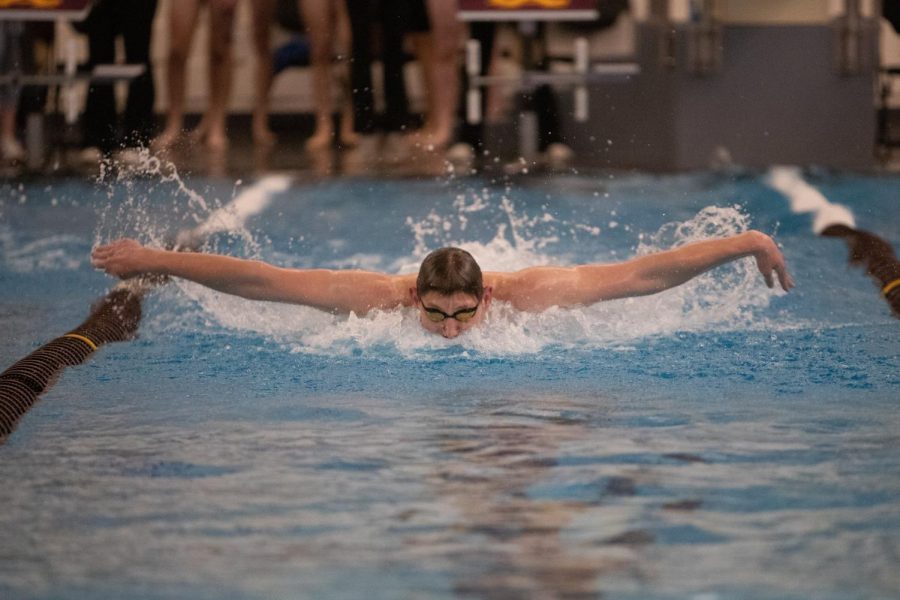 On Saturday, January 18, the boys swim team raced to victory at New Trier High School.
The team came in first with 190 points, while New Trier came in second with 183 points. Stevenson was third, St. Charles North was fourth, and Neuqua Valley was fifth, followed by eleven more teams.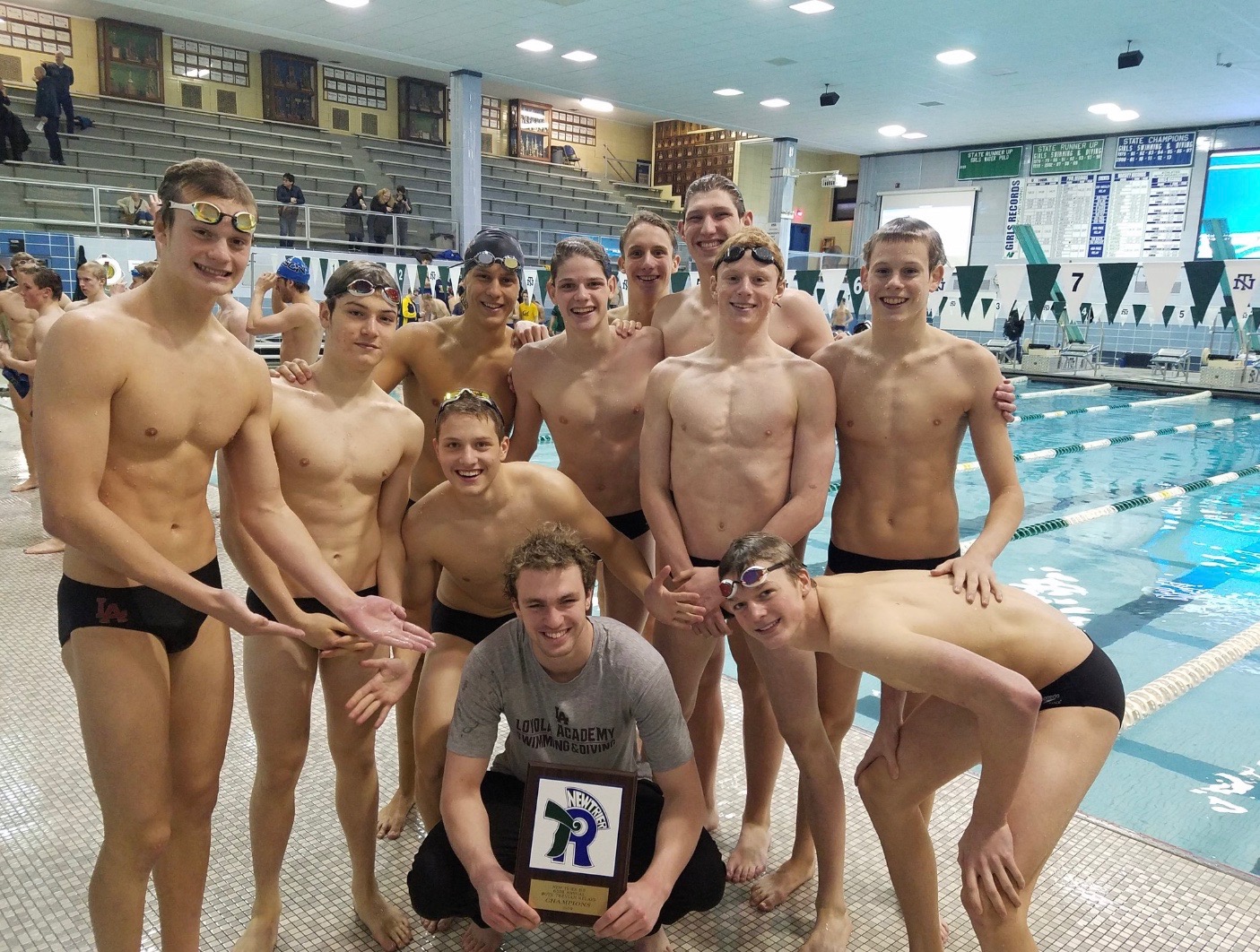 "We had momentum from the get go," said Maurer. "We had good medley relays, and my brother and I combined to win the 200 free, Everet won individually in the 200 IM," continues Maurer. "We had really good energy and kept the ball rolling the entire meet."
The team has a great momentum looking forward to sectionals and state.
As the state swim meet approaches in five weeks, the Loyola swim team prepares by winning meets like New Trier Invite. Seniors Everet Andrew and Luke Maurer take on their roles as captains to push their team to victory.
Everet Andrew is off to Navy next year and Luke Maurer is attending Stanford, where they both will swim competitively.
"It's interesting [as captains], but really good," said Andrew.
The two have been captains for two years in a row, but said this year is different. "We have placed higher in these two duel meets than in 20 years," said Andrew. "So this is the year where we would win state."
Maurer adds, "It will be challenging, but we will try our hardest and see what happens."
The winning relay of the meet, a 400 free relay, included Everet and Lachlan Andrew, and Luke and Rex Maurer. The brothers' combined efforts won the meet.
"Their biggest competition is Glenbrook South," says Mr. Andrew, Everet and Lachlan's father, who is in the Hall of Fame at Loyola. "The team is in their best shape, and they are preparing for state." Mr. Andrew is well known in the Loyola community and has faith for the team to succeed.
"We will probably taper right after sectionals," said Everet Andrew. "We have one more duel meet, then champion season starts."
Maurer adds, "We have a lot of momentum, so we are pushing the team in practice and at meets; we have a pretty young team, so we are trying to lead the way and set a good example. We are helping the guys out when they're struggling."
Andrew continues, "We had great seniors [last year] and we want to keep that going."
Andrew and Maurer are keeping the team strong and expect hard work from the boys. The team is looking great, especially for the upcoming meets. Andrew and Maurer are keeping a positive energy for the team, and they will see what is to come for the following meets.
The state meet is Saturday, February 29 at 11:00am at Evanston High School.