"You" Season Two Review
Joe Goldberg may be the only stalker and killer who won the hearts of millions of viewers. 
Directors Lee Toland Krieger and David Lanzenberg worked together to create a psychological thriller, love story and mystery all into one show – You.
Season two starts with Joe Goldberg, played by Penn Badgley, moving to LA for a fresh start. His murder of ex-girlfriend Beck and potential revenge from another ex, Candace, runs him out of his home.
But his new life quickly looks familiar as he meets Love, a widower from the new book store he works at. Love, played by Victoria Pedretti, falls for Joe and is unaware of the danger he may bring. She overlooks the bad by only focusing on his love for kids, books and his dreamy eyes.
But secrets so big can't stay in the dark forever. As his past life begins to unfold, Love reacts differently than expected. Joe Goldberg has to convince everyone he is innocent while working desperately hard to keep Love in his life. Will she run at the first sight of danger, or become an accomplice no one expected?
While binging the whole season as soon as it came it out, I was on the edge of my seat the whole time. Each episode's plot was crazier than the last, filled with mystery, love and secrets. 
Penn Badgley's acting is almost too real as he manipulates, lies and kills. But, his love and instinct to protect kids is heartwarming and making me feel for his character. 
Victoria Pedretti's acting is just as flawless, and her kind heart and difficult past create a character that is almost impossible to dislike. 
Although Joe Goldberg falls in love pretty easily, and his relationship with Love seems real. The bond they share seem stronger than his past girlfriends and as I kept watching, it got stronger. 
Although their love seems great, the show is not realistic. Murders are brushed to the side and secrets are kept too easily. My only issue with the show was the fact that it was extremely unlikely to ever happen in real life, but other than that, it has my highest respect. 
If you have several hours to spare, I highly recommend You because it will be almost impossible to put down. I can't wait for season three, and I can almost guarantee it will be even better than the last two. 
About the Writer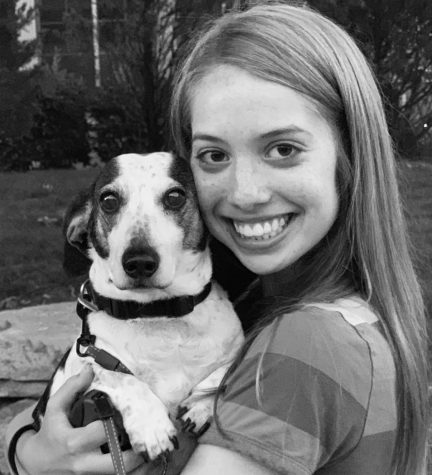 Megan McCall, Editorial Staff
My name is Megan McCall and I am a senior! I have been writing in the Prep for two years and hope to continue my writing journey in college! I am in Misericordia...