In a Divisive Debate, Bloomberg Takes the Stage for the First Time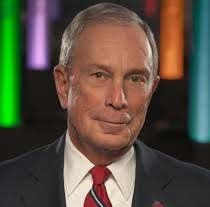 The journey towards nominating a democratic candidate to run against Trump this November reached a major milestone in Las Vegas on Feb 19. Six candidates took the debate stage, but headlining the night was multi-billionaire and former New York City mayor, Michael Bloomberg, who had not participated in any of the previous debates. 
Bloomberg has not held political office since 2013, and has not been a part of a formal debate in 11 years, and many believe his inexperience was on display last night. 
Out of the gate, Massachusetts senator Elizabeth Warren went after the inexperienced Bloomberg on words he said whilst mayor of New York City, citing comments about women and his policy of stop and frisk policing in NYC, which Warren along with many others have claimed targeted minorities as criminals through New York City during Bloomberg's tenure as mayor. 
The Las Vegas debate also finally allowed the candidates to formally go after Bloomberg for allegedly "buying" the election. Also on the table was Bloomberg's vast fortune of over $60 billion, which he has used to buy up campaign ads across social media platforms and search engines. Even today, a google search for "democratic debate" or even a search for other candidates like "Joe Biden" will result in seeing an ad for Mike Bloomberg's campaign as your first result. 
Bloomberg's response to claims against him at his first debate in over a decade were deemed less than adequate. "None of them have accused me of doing anything, other than saying they didn't like a joke I told."
Michael Bloomberg's first debate in over a decade showed him to be shaky and inexperienced, and also highlighted the strengths of one Elizabeth Warren, who analysts have claimed to be the de facto winner of the debate.
Odds are, Bloomberg will continue to pour money into campaign ads, further angering other candidates. As the democratic primaries continue to play out, it will be interesting to see how Bloomberg's standing amongst the primary voters changes ahead of the next debate in South Carolina this week.