Loyola Boys Swim Team Takes Second at State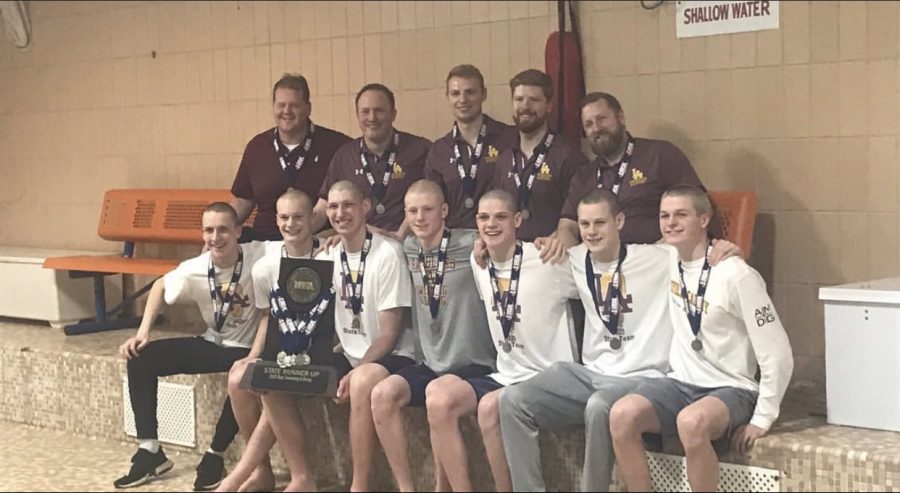 For the first time in over 30 years, the Loyola Academy boys varsity swim team placed second at the state championship meet. The meet took place on Friday, February 28, and six Loyola students were on the state team. 
Last year the team took 11th place at the state meet, but they went into this year being confident of placing even higher. 
The Loyola athletes on the state team were freshman Rex Maurer, sophomore Lachlan Andrew, sophomore Andy Kelly, junior Michael Flanagan Jr., senior Everet Andrew and senior Luke Maurer. The boys competed in events ranging from the 200 yard freestyle to 500 yards. But getting there wasn't easy, the practice that went into these difficult events was not easy. 
Their hard work and determination also paid off when the team won all of their duel meets this season,  placed second at the Evanston Invite and won the Trevian Relays. 
There is also a lot of strategy that goes into how the swimmers training, leading up to the state meet, the athletes began to taper. Luke Maurer describes this as, "we decrease the amount of yardage and the amount of intense yardage we do. It is so we feel fresher than usual going into the meet."
This method definitely worked for Luke, as he broke the state record in the 200 yard freestyle at this state meet. His time was 1:34.49.  "When I touched the wall and looked up I was ecstatic. I went up and smacked the water down hard."
This isn't the only record that Luke holds. He also holds the team record for the 50, 100 and 200 yard freestyle and was also on two record-setting relays. 
Luke's father, Erik Maurer, was a senior on the 1989 team, which was the last Loyola Swim team to place second at state. He also held records, one of which remained unbroken, until his son, Luke, beat one last semester. 
"I feel great pride in being able to follow in my dad's footsteps, it's an honor to be a part of such a strong tradition and great community," said Luke. 
Luke will continue in his father's footsteps the next four years because he will be attending Stanford and swimming for them. But before he gets to Stanford, Luke is going to have a busy summer training for the Olympic Trials in June. 
"I think I will try to keep my preparation similar going into trials but I know that I will be really excited going into the meet and at the meet so I will do my best to stay calm and swim the races that I will be training to execute."
During the state meet, Luke Maurer also took home a second place finish in the 100 yard freestyle with a time of 43.91. Everet Andrew placed first in the 500 yard freestyle, clocking in at 4:24.50. He was followed closely by teammate Rex Maurer, who touched the wall in 4:26.35.
In the 200 yard freestyle relay (L. Maurer, R. Maurer, Kelly, and Lachlan) the team finished in second place with a time of 1:23.59, just edged out by the team from Lyons high school in LaGrange. In the 400 yard freestyle relay, however, they beat everyone with a time of 3:02.80.
The Loyola Swim team had an outstanding season and I look forward to seeing them accomplish so much more in their future. Wherever their swimming careers take them, whether it is Stanford for Luke, or the Navy for Everet Andrew, I can't wait to see it. 
About the Writer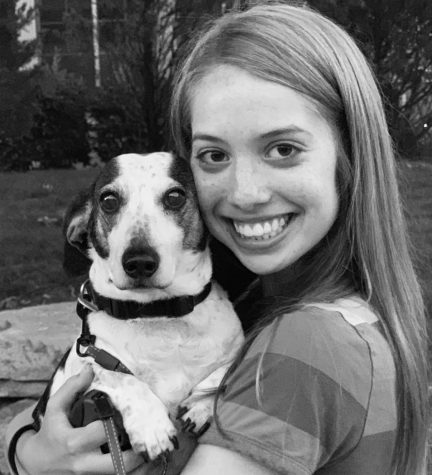 Megan McCall, Editorial Staff
My name is Megan McCall and I am a senior! I have been writing in the Prep for two years and hope to continue my writing journey in college! I am in Misericordia...