Eyes Shift to Italy As Experts Attempt to Predict US Future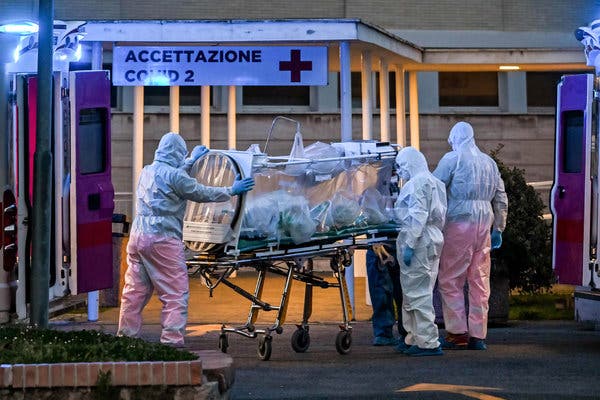 With over 86,000 confirmed Coronavirus cases and nearly 9,000 deaths, Italy is Europe's worst-hit country. Now, the way the Coronavirus behaves in Italy over the next couple of weeks will be a good indication of the kind of impact we can expect here in the US, and all over the world. A large part of China's success in slowing down the spread of coronavirus in two months can be attributed to the drastic measures its government took to keep people inside and off the streets, where the disease could be spread.
Although the Chinese government's initial reactions in January and February have been criticized, there is no doubt that the measures it took were swift and severe, in an attempt to curb the virus' spread.
Italy, however, a western democratic country, is not like China. It's been about four weeks since Italy began seeing an accelerated amount of new cases, and in recent days, there have been preliminary signs that the number of new cases in Italy is beginning to slow. Data released by Italy's Civil Protection Agency show that the number of new cases has been dropping over the last two days, and although it's a small blip of consultation, it's consultation nonetheless.
If in fact, Italy has begun to see a plateau, it would offer health care workers and services a tremendous amount of relief and also allow officials here in the US to rest a little bit easier as we'd have a better sense of a timeline for how the disease spreads across countries.
To be clear, it is almost given that the situation in the US will get worse before it gets better. We are talking about maintaining our current actions of social distancing and canceling events on a scale of months, not weeks. Experts have warned that the US could see its peak, similar to what Italy has potentially begun to experience, over the next 5-6 weeks, and it will take some time after that to begin to see transmission rates fall.
Pay attention to Italy in the coming weeks. It will, in all likelihood, be our crystal ball in determining how COVID-19 will continue to behave in the US. Oh, and stay inside too.