63 Days and Counting
It is 63 days until the election for President of the United States. Republicans and Democrats have held their conventions. Both parties nominated candidates and now offer them to the American people as representatives for their differing platforms, divided in stark ideological contrast to one another.
While assessing the issues, a visit to the candidate's websites to hear from them directly is a trip worth taking. While their differences are what a review of their platform seeks to understand, what jumps out first is that they both believe that the nation is in tatters. For Trump, his ubiquitous "Make American Great Again," is not too distant from Biden's "Build Back Better than Ever." Both candidates position their vision as one that speaks to a broken America. Biden takes it so far as to show the words "the battle for the soul of the nation" at the upper left of all his webpages.
A visit to donaldjtrump.com allows visitors to surf menu bars such as "promises kept," "coalitions," and a place to claim your yard sign. There is a Trump app to download, places to join the movement, and an invitation to text TRUMP to get mobile alerts.
While the site offers a list of what the candidate presents as achievements in major themes like the economy and jobs, it also highlights government accountability, defined as how the "President worked to drain the swamp and created more transparency." While you're there, you can pop into the merch store. Click on "shop now" to snag your MAGA hat and a gift for your mom or sister (women's navy v-neck with "Women for Trump" emblazoned in pink).
Next stop on this journey of political education is at joebiden.com. This site provides tiles to sample policy (including one each for Catholics, Older Americans, Blacks), as well as the nearly flashing red "donate" button that asks you to help make Donald Trump a one term president by giving to Joe. Just because you may not have seen people at rallies with Biden-Harris gear doesn't mean it doesn't exist. The "no meowlarkey" cat collar is yours for a smooth $28.
To the extent you want to learn about each candidate, the platforms available at both candidate's websites offers light reading. Reading this catchy prose written in simple declarative statements feels more like reading a set of splashy brochures than detailed policy statements. The polished generalities presented by each candidate smooth out their positions. They invite a lulling sense of "I can get behind that," whatever your politics may be.
Part of what has made America a competitive force on the world stage is our best of both worlds style of politics. The divide between parties has offered approaches which are often complementary and have led to tremendous economic success. Not this year. As we head toward an election during a pandemic, with racial unrest and economic free fall at the forefront, never have the ideological positions of our two parties been so distant from one anothe
r. Both sides argue that an agenda that restores greatness is what Americans need. They proclaim to deliver it through far different means. With the House dominated by Democrats (34 seats more than Republicans), and the Senate bending slightly to Republicans (retain a 6 seat majority), the ability of either candidate to be effective will be what ends up making American better or great again.
If you will be over 18 on November 3rd, please vote.
About the Writer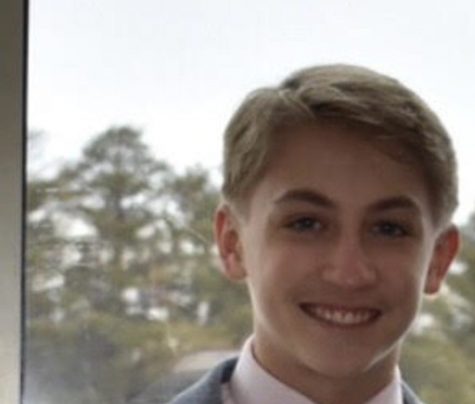 Jack Garrigus, Editorial Staff
I'm a junior at Loyola, and this year I am serving on the Editorial Staff. I also run cross country and play basketball at LA. Outside of sports, I am...