Still no Football for Illinois High Schools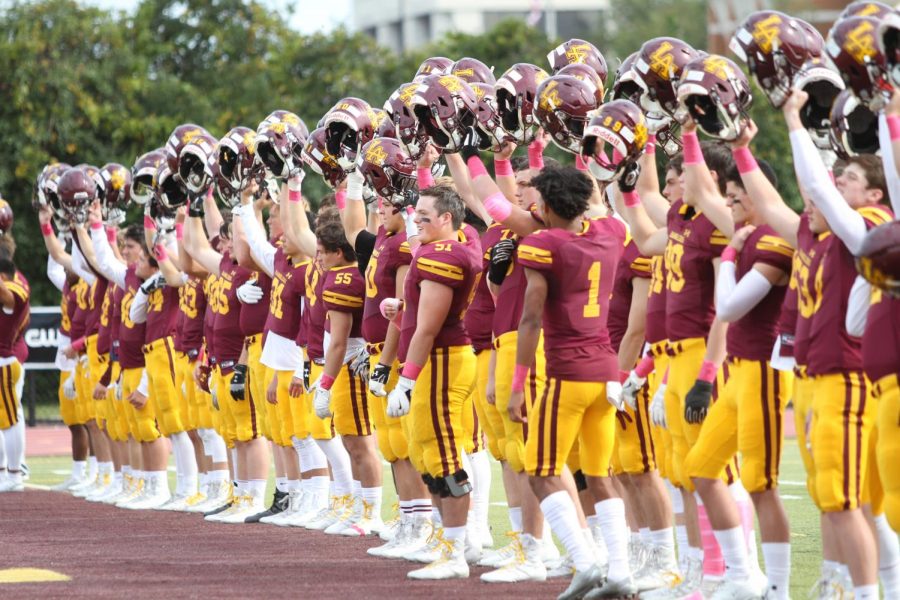 Illinois is now the only Midwest school that isn't playing high school football this fall. This announcement originally came earlier this summer from the IHSA, and is one that Illinois governor J.B. Pritzker has stuck to since then.
Following the Big Ten's decision to play football starting in late October, backlash towards Pritzker and the IHSA has been coming in from all over the state, including here at Loyola.
To understand why this is such a big deal, one has to understand the circumstances Loyola finds itself in. The Ramblers have assembled one of, if not the best team in school history, which is saying a lot for the powerhouse program that has dominated in recent decades. Every starter has an opportunity to play in college, with a multitude of kids who have already received D1 offers.
One of these kids is Illinois commit and highly ranked center, Josh Kreutz. Kreutz's father, former bears lineman, Olin Kreutz, has been one of the most outspoken critics against the decision not to play.
At a recent protest in downtown Chicago, Olin Kreutz made the argument that Pritzker is putting kids more at risk by not allowing them to play than if they initiated strict precautions. Kreutz makes a relevant point, he continues on by saying that sports are important because "it's the reason a lot of you guys are healthy…the reason a lot of you guys get off to college, get off your phones."
He's correct; sports are an avenue for people to get a good education for free, to continue playing at the next level, and to stay healthy and learn leadership skills. He took issue with Pritzker's staunch stance against any fall sports, a question that came up in a recent press conference held by the governor.
When asked about the demands made by parents and players to return fall sports to the docket, Pritzker said, "Look at the states that you're talking about, they all have very high positivity rates, double digit positivity rates in most."
Pritzker continues on to mention that he is concerned solely for the protection of the children of Illinois, and made it clear that he won't cede any ground on the matter.
While both sides have relevant points, one rallying cry from the students and parents in favor of sports is that the Big Ten will now be having a fall season. The issue with this argument is that high schools simply do not have the resources that these Big Ten universities have, and that Covid is proven to disproportionately affect those in the inner cities, something that has held true in both Chicago and East St. Louis.
Schools don't have near enough funding to ensure that contact tracing is perfect, to test kids regularly, and to ensure that they're all avoiding contact with people outside of the team.
On top of that, a multitude of games have been pushed back or cancelled altogether both at the high school and college levels, including this weekend's Notre Dame Wake Forest game.
With that being said, sports are incredibly important, and benefit kids far beyond just being a hobby. They're a chance to play in college, to excel as a leader, make great friendships, and compete for your school.
The decision to stop kids from playing means they won't have film to send to coaches in their most pivotal years for getting recruited. Without that film, they won't see the same opportunities to play in college as they would if the season had gone on as planned.
Whether or not football can, or should happen is and will remain a divisive issue.