Bears Drop Fifth Straight; Get Stomped in Green Bay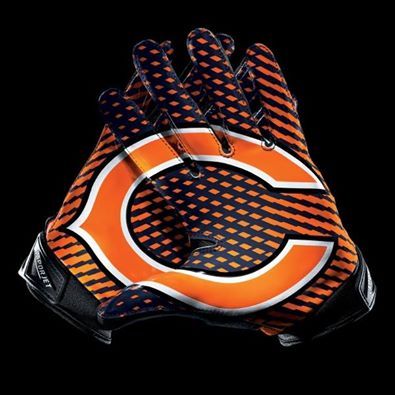 The weather was not the only horrible thing last Sunday night at Lambeau Field as theChicago Bears got blown out by the Green Bay Packers 45-21.
This is Chicago's fifth straight loss, which leaves their 2020 playoff hopes at 5-6dwindling. Head Coach Matt Nagy said after the game that, "We better wake our tails up. Every freaking coach on the staff, every player, better wake up and start understanding where we're at. Have some personal pride. Have a freaking sense of urgency. Know where we're at."
It seems like Nagy knows not only the playoff hopes are on the line, but also his job. Not having defensive tackle Akiem Hicks for this game really hurt the Bears, as the Packers had 182 yards rushing, and no sacks given up.
The offense was far from stellar as well, as before "garbage time" hit, the offense only managed to put up 10 points. It seems neither quarterback Mitch Trubisky or Nick Foles is the answer in Chicago, as both have failed to find success in finding a way to win this season.
The impact plays to go along with the Packers quick start did not help Mitch much, though. Packers quarterback Aaron Rodgers led Green Bay down the field on their first drive, getting out to an early 6-0 lead.
The Bears would then strike back with a field goal from kicker Cairo Santos.
From then on, it would be all Packers, as Rodgers led another touchdown-scoring drive the very next possession connecting with tight end Mercedes Lewis from 5 yards out.
Trubisky would go on to throw an interception on the Bears next possession, and the Packers would capitalize on the opportunity as Rodgers found wide receiver AllenLazard from 2 yards out, extending Green Bay's lead to 17. Trubisky would then get strip sacked the very next series, and the Packers' defense would take it back for a touchdown.
Trubisky had two interceptions and a fumble in the game, and said after the game that, "You're just not going to win games or be in games when you turn the ball over and that's on me, but we battled and stuck together."
Sticking together cannot but the bright spot of this game if you are Trubisky. There has to be a certain point where winning is the only thing that matters, and if you do not win, you can not be satisfied with the way you played.
The Bears did not stand much of a chance Sunday night, as rival Aaron Rodgers dominated Chicago once again. Rodgers said postgame, "I love beating Chicago."
He has done it quite successfully, as his record moves now to 20-5 against the Bears all time.
Rodgers has not been the only quarterback lighting up the Bears this season, which is why this season has been so hard to watch. The Bears need to start rebuilding their team after this lousy performance last week, because without an offense, this team is not going anywhere.