Bears Suffer Sixth Straight Loss in Collapse to Lions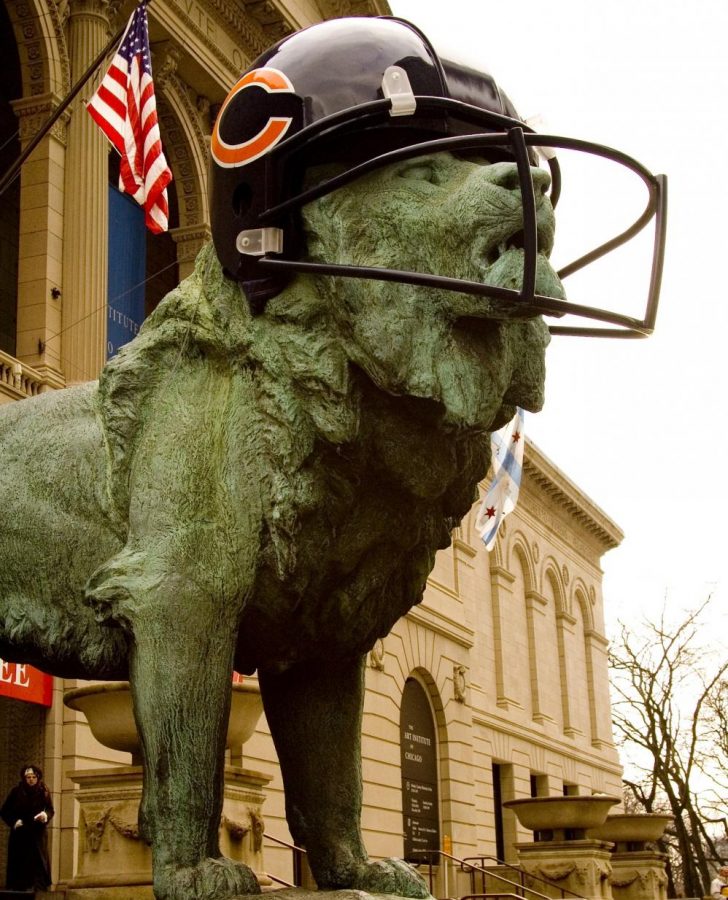 The Chicago Bears blew a 10 point fourth quarter lead the first Sunday in December, falling to theDetroit Lions 34-30, as it was the defense's turn to not show up to the contest.
It was another miserable Sunday for Bears fans everywhere, as the Bears defense gave up 400+ yards for the second straight game. The offense, however, showed up, scoring 30+ points for the first time since week three.
The offense looked great up until the fourth quarter where the Bears just started collapsing. With 6:38 left in the fourth quarter and possession of the football, it seemed Chicago was in cruise control, but the final 6 minutes proved the exact opposite.
The Bears would proceed to go three and out, as quarterback Mitchell Trubisky could not get anything going in the slightest. The Lions would take over down 10 with 4 and a half minutes left. Lions quarterback Matt Stafford started to heat up.
Stafford led a 96 yard touchdown scoring drive in just over 2 minutes, he connecting with wide receiver Marvin Jones Jr. on a 25 yard strike. The Bears then took over up 3 with just over 2 minutes left to play, just before tragedy was about to strike.
On a third and four from his own 17, Trubisky fumbled the football and the Lions ended up recovering. The Lions would waste no time, scoring two plays later on a 5 yard touchdown run by veteran running back Adrian Peterson.
There was still a little over a minute remaining, but it was too little too late as the Bears turned it over on downs on a fourth and 1 with 16 seconds remaining, thereby suffering a sixth straight loss.
Bears head coach Matt Nagy said after the game that, "We've been on the other end of so many of these, and now to have a lead like this and lose this way, it stings. It hurts. They all sting. They all hurt. I think you could feel the excitement on the sideline for our guys to come out and have that energy and be able to put points up on the board. I thought our guys, we did that."
The Bears did, in fact, let one slip out of their grasp. A game they had been in control of all afternoon just fell apart in the final 6 and half minutes.
Trubisky said post game that he, "was just in shock because I felt like we were going to win that one. We drove down, and we were in control most of the game. They took the lead late, but I just believed that we were going to go downt here and get a score. I was just a little shocked and disappointed."
To have a quarterback who is always confident is a good thing, but that needs to translate to the field.
If the Bears want to win out and possibly have a shot at the playoffs, both units need to come to play these last four games. They are winnable games for sure, but both the offense and defense have to show out and prove they're capable of being dominant.