Boys Basketball Six Game Recap
In a very shortened men's basketball season, in which games are crammed together and there doesn't seem to be much rest, players must develop a short memory.
After an ugly second half collapse led to a season opening loss to Maine South 47-36, the Ramblers have shown they have what makes the great teams great: grit.
That is not to say that the season-opening game was a complete failure; there were several great performances. Perrin McClinton in his first varsity game playing center, showed out with 8 rebounds and 9 deflections that led to his selection as the intangible player of the week. Seniors Jalen Axibal and Scotty Dean chipped in 10 and 9 points respectively in the loss. 
After a tough start to the season to an unranked opponent, the Ramblers were forced into a tough matchup with #13 ranked Saint Ignatius in the Jesuit Cup. Loyola expected some get right games ahead of time, but after postponements from both Northridge Prep and Providence, this had to be the Ramblers get-right game.
After a slow start that led to an 8-0 Ignatius lead, Loyola stormed back to keep it close by halftime. After the Wolfpack's AJ Redd missed a would-be game tying 3, the Ramblers beat St. Ignatius for a fifth-consecutive Jesuit Cup.
Jalen Axibal was big once again with 12 points, but Scotty Dean and Vaughn Pemberton also chipped in with 8 and 6 of their own. The win felt even sweeter as the Ramblers had to close out Ignatius in clutch time without both Pemberton and McClinton due to foul trouble.
The 1-1 Ramblers seemed to really find themselves in their next game on the road at GBN. Shooting 53% from 3 point range as a team, Loyola handled them with relative ease 45-34. The typical suspects led the team in scoring, with Dean dropping 11 and Axibal adding another 10.
Moving on to an uninspiring Rochelle Zell squad, the starters were benched which led to the biggest performance of the season from senior Jake Moser. Moser went crazy, dropping an insane high school stat line of 26 points, 10 rebounds, and 4 assists. The two big games led the Ramblers to a 3-1 record with two tough games ahead.
Loyola took on Marian Catholic in a hard fought game that eventually led to 2 OTs. Pemberton was huge with 17 points, but victory was sealed by a big steal from Axibal and a big 3 from sophomore Ben Moser.
After a long and tiring game, the Ramblers faced perennial rival Evanston. After keeping the game close and going into halftime tied, Evanston caught fire from behind the arc and eventually squashed Loyola 54-36, dropping the Ramblers to 4-2 overall, and 1-0 in the CCL. Jalen Axibal had another great night taking three charges, while Dean led the team in scoring. 
After playing five games in five days after the season opener, Loyola has proved they have what it takes to be one of the traditionally great Rambler teams. Their determination and grit is unmatched in the CCL, and strong senior leadership coupled with lots of young talent is a potent combination. The whole school is looking forward to the rest of the season. 
About the Contributor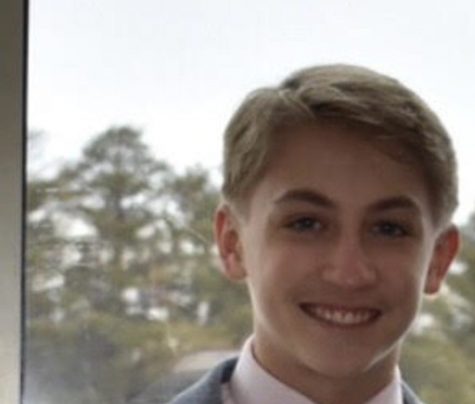 Jack Garrigus, Editorial Staff
I'm a junior at Loyola, and this year I am serving on the Editorial Staff. I also run cross country and play basketball at LA. Outside of sports, I am...