"Heart" Hits on Every Note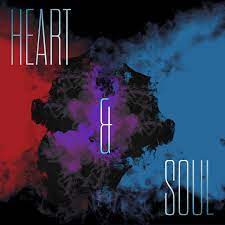 Heart, the new album released by Eric Church, continues the blazing streak Church has been on this year.
The album is the first of a three-part project that Church is releasing this year, with the project being titled Heart and Soul. Heart includes nine brilliant songs which combine for 31 minutes and create one of Church's more measured and joyful
In order to record this album, the reigning CMA Entertainer of the Year worked with numerous people. Church hired various songwriters, resulting in different lyrics and tones in each song. Church produced the album with longtime collaborator Jay Joyce. Church also relied on his fellow band members and vocalists to record the songs.
Church referred to Heart and his project as "special and one of his best collections of music yet." Without these Church says he is "nothing."
Each song in the album focuses on the themes of love, the rollercoaster of being young, and the theme of never giving up.
The sixth song of the album, titled "Never Break Heart," depicts Church and his childhood. Throughout the song, Church talks about how obstacles will come upon people, but we must never break heart. The third verse reads, "Don't let fear steal your brave heart. Don't let doubt take your faith heart. It's okay to cry. But don't never break heart." Toughness and determination are in "Never Break Heart."
A touching and emotional song, "Heart of the Night" focuses on leaving town and taking chances in life. The song's most powerful lines read, "Put lightning in this Thunderbird till the metal comes alive. The rhythm of the road will give these horses wings to fly. My true north is anywhere I can leave it all behind. Let's point this thing west, into the chest of the still beating heart of the night." Church stresses to not be hesitant and to live life freely.
Church's nostalgia is evident in "Russian Roulette." Focusing on his childhood and his desire to go back, Church again exhibits emotion. "I need a melody without a memory to take me where I've never been. I hear 'em gunnin' for me. I feel em' huntin' for me. But I ain't turnin' them in." A throwback Church song which intrigues the listener and makes the listener think about the good old days.
The most upbeat and powerful song in the album is titled "Stick That In Your Country Song." The song reveals an angry and quiet Church, who attempts to create a song that does not fall under the typical country song.The song focuses on war, unemployment and poverty.
The song begins with, "Take me on up to Detroit city. Jails are full, the factories empty. Momma's crying, young boys dying. Under that red, white, and blue still flying." Church's favorite from this album, "Stick That In Your Country Song," is certainly not your typical country song.
While this album was near-perfect, there will some flaws. The limited number of songs was perhaps the biggest flaw. While I understand that Church will be releasing many songs in the near future, having a couple more songs in the album would not have hurt. Additionally, another powerful song like "Stick That In Your Country Song" would have made this album even better. An almost flawless album that Church is surely smiling about.
The rest of the songs focus on the common themes of love, toughness, and childhood. The album represents the best of Eric Church, the chief of country music, and surely represents the heart Eric Church has. Heart, a wild success on nearly every