Back to the Future…Literally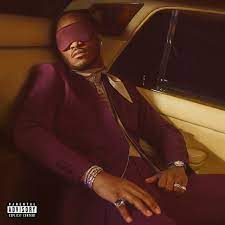 The same old Future is back once again for his ninth studio album I Never Liked You. An album that comes with everything any other Future album comes with but better. Kind of.
Drug use, money, violence, women, and toxic romance is what this album brings to the table, like I said, like any other Future album…EVER. But honestly, I wouldn't expect anything more from the 36 year old rapper from Atlanta. This is what he's made his money on throughout his career and I'm not mad at it at all. This is simply just him.
You will never find deep messages or complex lyricism within a Future album and listeners should know that before they listen to this. What Future does have, however, is his own unique style and sound that brings listeners back for more every time he releases something which proves why he's one of the top rappers in the game today. 
The 16 song, and 49 minute album has features from top artist like Drake on "Wait for U" and "I'm on One," Kanye West on "Keep it Burning," Young Thug and Gunna on "For a Nut," and Kodak Black on "Voodoo." 
Songs like "Puffin on Zooties," "Wait for You," "Chickens," ft EST Gee, and "I'm on One" are definitely the highlights of this album. "Puffin on Zooties" is a solo joint where Future uses his unique deep and monotone voice pretty much the entire time. That, along with the slow but steady beat behind his voice just creates an eerie but hype future, Future classic. 
Then we move onto "Wait for You" and "I'm on One." Having one Drake feature on any album or on any song for that matter makes the song an automatic hit. No, I'm not saying this because I am some huge Drake fan, I'm saying it because it's a well known fact. The power of a Drake feature for any artist is incredible so imagine having not only one Drake feature, but two.
"Wait for You," is a soft and heartfelt song. A in your feelings type of song with a melodic beat that uses vocals from R&B artist, Tems. Drake and Future never seem to miss on a song with each other and "Wait for You" is just more proof of that as it is already Apple Music's best new song in it's hip hop category. 
"I'm on One" on the other hand is the complete opposite of "Wait for You." It is an upbeat trap song that goes back to the basics of a Future song. Drugs, money, women, violence. Just a recipe that we all know and love out of Future. 
"Chickens" is also another upbeat trap song. A pump up song with a feature from up and coming rapper EST Gee. The two southern rappers' mix of flows and cadences along with Future's same old recipe just works and makes this song another hit for both artists. 
After listening to this album I wouldn't go out of my way and say this is the greatest rap album I've ever listened to, but it is a good one. Nothing is wrong with the same old Future and I would recommend it to anyone who enjoys newer rap. If you want complex bars and a deep message this album is not for you. I would give I Never Liked You a solid 7.7 out of 10 for the Atlanta hip hop legend.