Back to School: Pro Athletes Return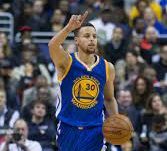 The Covid-19 pandemic has presented professional athletes with an unique opportunity: the ability to finish their college education. 
Many athletes such as Michael Jordan, Shaquille O'Neal, Troy Polamalu, and Venus Williams have already accomplished this feat. These athletes have elected to go back into school because of promises made to parents and because education is personally important to them. 
Steph Curry decided to go back to his alma mater, Davidson College, in order to finish his degree 13 years after he left. Curry received his bachelor of arts degree with a major in sociology. When the pandemic hit, Curry realized that he would be able to finally finish his education while managing his busy basketball career. 
A huge motivation for him to complete his education was so his mother could brag that she has three college graduates. Trying to manage the schedule of a high profile athlete was no easy feat. He took advantage of the online classes available in order to be able to stay in San Francisco, while still being able to play for the Warriors. 
Although Curry did not walk at graduation, he eagerly watched the live-stream waiting for his name to be called. After becoming a graduate in the class of 2022, Steph's jersey will now be eligible to be retired as Davidson has a requirement that only athletes who have officially graduated from the school can have their numbers retired. 
Jerome Bettis, retired professional football player and member of the NFL Hall of Fame, chose to finish his college education in the past year. He elected to take online classes during the spring and summer of 2021. Unfortunately, his work on TV during football season interrupted his school, as he was forced to take a break in fall of 2021. Nevertheless, his pursuit of a degree landed him back on Notre Dame's campus to take an in-person class in the winter of 2021-2022. 
Admittedly, Bettis was hesitant to go back to campus because he felt out of touch with the younger students. However, he made a promise to his mother, when he was drafted, that he would get a college degree. Bettis persevered through the generational gap, as younger students embraced him and he earned a degree from the Mendoza College of Business. Apart from earning his degree, Bettis was asked to deliver the commencement address at the graduation ceremony. 
These two former professional athletes have set an example for younger athletes who wish to pursue a college education. There are hopes that kids see pro athletes going back to college after their careers, and it encourages them to earn their degrees before entering the professional leagues. This also gives hope to other athletes who may not know what they will do with their life after their professional careers. 
Whether it is because of a promise or perhaps a genuine desire to learn, many professional athletes will be coming back to school in the upcoming years.