How To: Stay Motivated Second Semester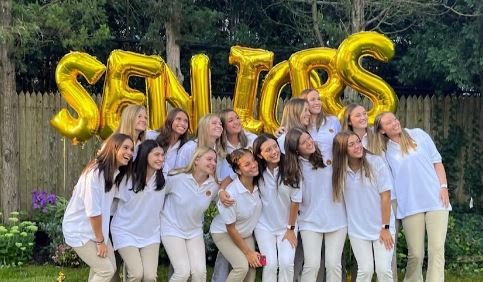 The slush of February, when the Illinois sun ceases to exist and there is no longer any holiday or winter break to look forward to. Assignments reach their peak, and spring break feels so far. 
Seniors are ill with the classic "senioritis," juniors are longing for the "most important year of academics" to be over, sophomores are preparing for the end of the "breezy" half of high school, and freshmen are eager to get their first year under their belt. 
Staying motivated and keeping up with school work can be very challenging after coming back from winter break, but it is important to understand the tools and mindsets necessary to push through and have a positive, approachable attitude to overcome the second semester slump. There are three steps to follow:
Pay attention to your physical and mental health
This first step is crucial in the process and is the basis for not just staying motivated, but also building an understanding of ourselves and our needs. Knowing when to miss a day of school out of necessity versus a choice will help you make better decisions and keep you on the right track. 
If illness presents itself or life strikes and you need a day or few off, an absence is not the downfall of your academic career, but skipping that test or taking the day off because you don't feel like being in school that day will not help you in the long haul.
2. Lean on your support systems
In the Loyola community alone, there are so many resources to help students succeed. Once you learn how to access these resources, you can find motivation through them. Counselors at Loyola welcome student concerns and are there to interact with students and help them adjust to the challenges teenagers face. Another set of people you can turn to are friends and classmates. Chances are, they are facing very similar struggles and positive encouragement can go a long way. 
"Once I was accepted to my first choice college, I was ready to give up on school. Something that helped me was knowing that all my friends were in the same boat and we tried our best to hold each other accountable," said Mary Hague, Loyola Academy graduate Class of '22. 
3. Set S.M.A.R.T. goals 
For those who are unfamiliar with S.M.A.R.T. goals, the acronym stands for smart, measurable, attainable, realistic, and time sensitive. These goals focus on the things we hold more control over, which makes them more achievable than the conventional "Get straight As" goal that so many students strive for. 
"S.M.A.R.T. goals can be whatever you want them to be. These simple goals can give students the sense of accomplishment they need to push through the lack of enthusiasm and even help them find inspiration," said Sara Provis, Loyola Academy Guidance Counselor. 
Though second semester can feel draining, taking steps to find purpose and motivation can make all the difference in your grades, drive you to finish the year strong, and teach you healthy ways to cope with stress.