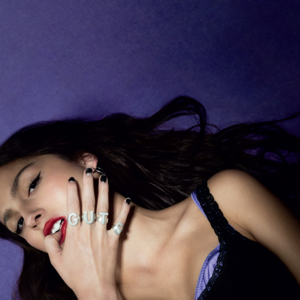 Olivia Rodrigo's second album Guts introduces a raw and emotional collection of songs that, like her first studio album Sour, once again dives into the depths of self discovery and love. 
Rodrigo's second album has accumulated around 200 million streams with all twelve tracks reaching the top 40 of the Hot 100, making it the fourth largest opening week for any album in 2023. 
When interviewed by Apple Music, Olivia explained the album is "a little bit of a continuation. I feel like musically we worked really hard to make something that felt fresh and new and exciting to me without completely diverging from everything that we did on the last album."
Songs like "Get Him Back" and "Bad Idea Right?" express the same themes of her last album: the complexities of teenage love. 
Other songs like "Teenage Dream," a ballad expressing the fears of becoming an adult, are a step up in emotional maturity from her original album. This song goes on to describe the battle teenagers on the cusp of adulthood have when stepping into this new adult world ahead of them. In this song, Olivia perfectly captures the fears that come up when faced with growing up. 
I would recommend this album to others because of the emotional depth of the album. Rodrigo's ability to tell a story in her music is breathtaking, her emotional lyrics and storytelling create a strong, deep, emotional connection with listeners. 
If you have listened to her previous album Sour, this second album signifies growth for Rodrigo. This album showcases her maturity and versatility as an adult performer, contrasting her first album which was written during her late childhood. 
One downside of this album is its length. A few fans were upset over the album's forty minute run time, which hits the low side of the average studio album run time (35-60 minutes). Fans of Rodrigo seem to just want more music. 
Another downside of this album is the familiarity. Rodrigo's albums are very alike, so this may cause boredom or lack of excitement when listening to the new album. 
One more downside of this album is the audience. Guts targets teens who love pop music over anything else. For those who are not in this demographic, it may be difficult to relate and appreciate the emotional vulnerability when discussing teenage years.  
With this in mind, I would rate Guts an 8/10 based upon the emotional storytelling the song brings, while also taking into account the length, similarity of the second album to her first album, and the demographic. 
This album really brings punky-pop musicality, while still connecting to life's hard problems that many people relate to. Olivia Rodrigo is an extremely talented singer and storyteller, who really made this album feel genuine, emotional, and relatability.