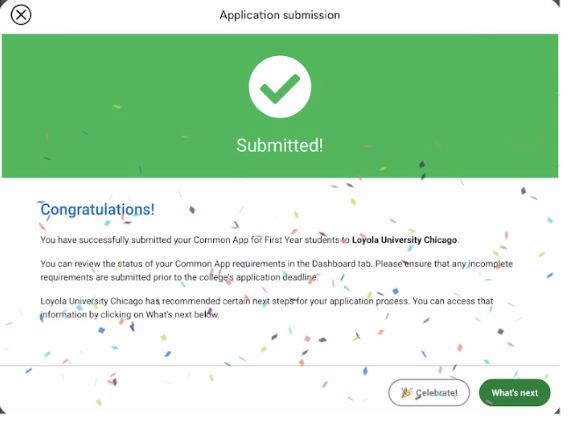 The college process is finally over!…or is it?
College applications are no easy task. With senior year being as tough as it is, there's no wonder students are so eager to submit their work early. But now that everything completed, what's next? Here are four things that are recommended for you to do while you await those acceptance letters.
RELAX
You did it! After all of the essay brainstorming and the college visits, it was all completed with one click of a button. Now your job is to relax. Enjoy the rest of your senior year. Allow yourself to take a break from all the worrying and take some time to care for your physical and mental health. Take a bubble bath, drink some tea, or watch your favorite show. Now matter what calms you down, it's important to slow down and relax for a moment. All the hard work has been completed.
Keep Those A's
Yes, "senioritis" can be tough to battle, but I recommend you fight it for as longa s you can. Colleges don't just look at your freshman-junior year transcripts, they still check up on how you're doing right now. It's best to keep those grades up to continue all your hard work throughout your high school career. You know you won't need to take your class's final exam if you get an A in the class, and let's face it, you don't want to take the final. Might as well finish off the year strong without sitting in a classroom for hours filling out a bubble sheet.
Enjoy the Rest of the Year
We all know that Halloween was spent worrying about the application deadlines. After all, everything was due the following day. Now that the work is done, it's time to stop worrying and to start enjoying the upcoming holidays. With Thanksgiving and Christmas coming up, the season is filled with exciting holiday activities that you and your friends can look forward to. Plan a Friendsgiving, host a secret Santa, or even have a cozy night where you and a couple of friends can bake Christmas cookies. Take advantage of your newfound freedom now that your work is done.
Thank Your Teachers
Now that all the chaos regarding the applications is finished, you can take the time to thank your teachers that helped you through this stressful process. From your college essays, to letters of recommendation, your teachers have offered up all the resources you need for your applications. Write them a thank you email or send them a card. Show your appreciation for all they've done to help.