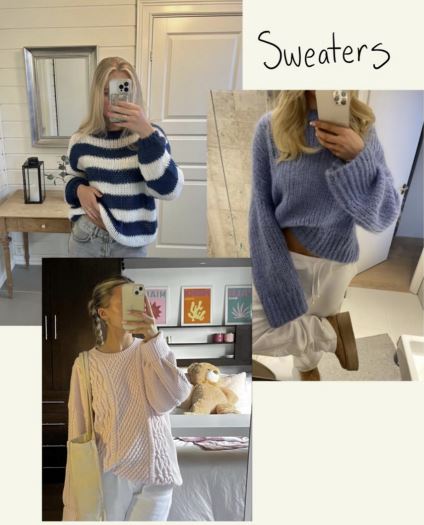 Jean shorts and tanks are out, but what is in for fall this year? In this article, we're going to provide the ins and outs of the trends for Fall 2023!
Starting with what's out: Athleisure for everyday wear needs to go. We both understand that leggings and sweatshirts are a go-to outfit, but how can you elevate it? The right accessories and finding what looks best on YOU can completely improve your style.
But what's the alternative?
A cozy sweater in a color that suits you can be styled just as easily as a hoodie or crew neck. Even with flared leggings, a sweater is a great alternative to a basic hoodie/leggings outfit. Our favorite places to find comfy sweaters are Zara, and, if looking more local, Bunny and Babe, a boutique in Winnetka.
Everyone loves a good pair of sweatpants, and with so many good places to get them today, everyone wants to wear them all the time. Considering we both love sweatpants, we have come up with ways to elevate them to accommodate your personal style, while staying comfortable.
Our first tip is finding sweatpants that do not cinch up at the bottom. A wide-leg or flared sweatpant gives a dressier and more put together effect, as well as making your outfit more flattering.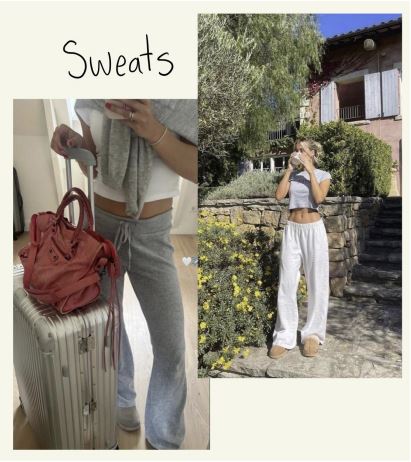 Additionally, a good pair of jeans can go a long way. Our favorite styles right now are more of an oversized/wide-leg/flare jean. Finding a pair of jeans that fits you right is hard to discover, so here are some of our favorite spots for affordable and comfortable pairs. For pricing, Zara is a great store to find cheaper, good quality denim. For the tall girls, Rolla's has great options for longer legs.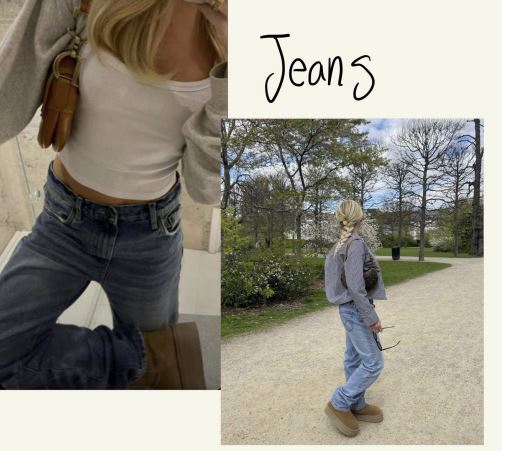 Last, but definitely not least, accessories! Accessories can completely change your outfit. With the right accessories, you can make a basic, boring outfit unique and fashionable.
First things first, gold or silver? Finding the right metal to match your skin tone and features is a crucial aspect of accessories. There really is no right or wrong way to determine this, just what you feel better in.
Once you determine what you prefer, right now we are loving a chunky earring with a dainty necklace stack. You can find jewelry anywhere, but finding good quality, non tarnishing jewelry can be hard to find. We love the website Evry Jewels. For shopping locally, you can find jewelry at Valentina, a boutique that can be found in Winnetka, Glencoe, and Lake Forest. Another option is Raphael Jewelers, found in Glenview.
Fashion is personalized to everyone, these are just some of our fall tips. Tune in next time for our takes on fast fashion vs. timeless clothing!